Meeting Reports Archive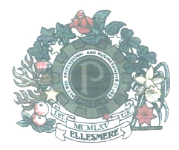 Probus Club Ellesmere Thumbnail Reports on Meetings & Outings
Ellesmere Probus Club, Zoom meeting 09 September 2021
The President welcomed our speaker Anita Edgar-Cole, the Founder of El Shaddai Charitable Trust.
Anita told us that she had spent ten years driving a lorry delivering humanitarian aid to Albanian and Romanian hospitals and children's homes which was exhausting. She travelled to Goa for a holiday with her daughter and saw seemingly-abandoned children living off rubbish tips and eating out of rubbish bins then begging on the streets. She felt that she needed to contribute help and, being a Christian, prayed, then was given a 'vision' to open homes for these children despite her having no local language and fair skin.
A local young man was reading a bible the same version as Anita's and he took her to his church. The Pastor took Anita to the slum area where people collect rubbish, take it to a 'recycling place' where children sort it and are given enough. Money to get a meal. They want to work to eat or will die.
Anita then arranged a 'slum school' which adults sneaked into behind the children. That developed into a day-centre to give learning, provide a meal and help with medical needs. The number of the Charity's house grew to include vocational studies for adults (cookery, needlework and nurse training for caring in the community) enabling women to go out to work.
A scheme to give some women sewing machines was introduced in which they would pay back the cost as they made sales from their work. Doctors and nurses visit the Charity's premises once a month to provide family planning advice, vaccinations and medicines. As things developed, more houses were acquired/donated, a mixture of boys, senior girls and tiny tots homes. Sport plays an important part in both boys and girls schools featuring football and cricket. At weekends the children spend time relaxing on the beach, the groups attracting interest from other locals. Volunteers come out from a mixture of overseas countries for a month at a time. It costs £1.00 per day to have a child in these homes and the Charity is heavily reliant on individual ponsorship, generally a minimum of £5.00 per month but rising to £30.00 per month or more. The schools celebrate a variety of holy celebrations including Diwali. Some serious medical conditions are treated by doctors giving their time and expertise free including to a girl with a cleft palate and another with throat cancer who were subsequently able to lead a normal life. Today migrant's children do all the jobs that the local Goans do not want to do, such as digging roads and cleaning hotels. The set up camps there with their children. During Covid-19 lockdown they were stranded, work dried up and they could earn no money. El Shaddai Charity currently feeds around 2,000 people per day from three central kitchens to help support them. Recent cyclone damage in the region where the Charity operates caused substantial damage to buildings followed by the monsoon season. Some members of staff astute on social media enabled the donation of considerable monies from the USA to help secure the damaged buildings.
There followed a number of interesting questions and observations from the Probus Club members and Anita was thanked formally for her fascinating insight into the operation of the Charity that she had co-founded.
Anita has produced a fascinating book on the story of the Charity called "Why me? Why now?" which is available from Amazon Alternatively a signed copy can be ordered from Anita for £12.50, cheque made payable to El Shaddai Charitable Trust Ltd which can be ordered from her at 3, Ashleigh Drive, Teignmouth, TQ14 8QX.
__________________________________________
Ellesmere Probus Club, Zoom meeting 05 August 2021
Jeremy welcomed all attending. Following apologies and updates from our Treasurer and Almoner Jeremy mentioned that the Committee are in the process of contacting members to seek their views on whether they would be happy to re-commence meeting face-to-face at the Comrades Club in the near future. We will let you know the outcome of that survey. The notes below come with a 'health warning', they are a brief general summary of the talk today, not advice, and anyone wishing to set up or review their own personal financial/legal arrangements should take professional advice as everyone's situation is different. Silvertime Legal are happy to provide brief free advice by telephone.
John Ambrose from Silvertime Legal was introduced to speak on 'Tax, Care and The New Guy'. All of his comments relate to English Law.
Common threats to the value of a person's financial estate pre- and post-death include care-home fees, inappropriate Wills and Inheritance Tax (IHT).
Inheritance Tax threshold is currently £325,000 per individual above which tax is payable at 40% on death. In addition a £175,000 tax-free personal allowance is given against the value of the person's home. If you are married or in a civil partnership you can leave everything to your spouse/civil partner. Gifting £3,000 per year is exempt from IHT, other gifts also provided that they are within seven years of the death of the gifter. Also gifts to charities are exempt during life.
Care Home fees can average £800/week rising to specialist care at up to £5,000/month. Savings of over £23,500 means that the person will have to pay for their care. Gifting valuable assets (such as property) to third parties such as family can fall foul of the 'deliberate deprivation' (a criminal offense) rules for social care costs. With local authorities desperate for money these days they are very keen to challenge any potential attempts to deliberately move assets to maximise entitlement to Social Services financial support including for care home fees.
Wills: People are generally living longer, there is an increase in the number of second marriages following divorce or death of a partner/spouse. Second marriages can bring issues with potentially two sets of children leading to 'sideways disinheritance' - leaving everything to each other in a marriage/partnership can lead to problems in future and care/advice should be taken in considering this option. It is recommended that any bequests to charities are as a percentage of the estate rather than a fixed sum. Joint ownership of property may benefit from considering application for 'Tenants in Common' in some circumstances. That effectively cuts the ownership into two and each half can be separately Will-ed through a Trust to the benefit of the children. If one party dies the surviving partner/spouse generally has the right to live in the property for life. The establishment of any Trust arrangements should not be entered into lightly and should be talked through in considerable detail before setting up. Wills need to be witnessed and signed by two witnesses. Any subsequent amendments need to each be made in pen, initialled and dated. Legal challenges to those amendments can be relatively simple to make.
Power of Attorney (PoA): PoA is a very important legal protection. Previously 'Enduring Power of Attorney' there are now two separate PoAs, one for Health and Wellbeing and one for Financial affairs. In the absence of an existing PoA for a person and the need for decisions to be made on their behalf the alternative is a 'Deputyship'. That involves an application to the Court of Protection which can be time-consuming and costly in terms of both legal and Court fees. Drawing up PoAs can cost up to several thousand pounds through traditional legal firms. People appointed as PoA have a strict responsibility to act 'in the best interests' of the person that they are appointed to represent. Failure to do so is a criminal offence and carries a custodial sentence. Where such failure is suspected a referral is made to the Office of the Public Guardian who will consider appointing an investigator.
Funeral arrangements: The assets of a deceased person are legally frozen at the time of death. That can produce difficulties in financing, for instance, the funeral. Some banks refuse to release funds during the Probate period.
John had invited a wide range of questions throughout his talk and invited Probus members to contact him via the website address (see introduction above). Jeremy formally thanked John on the Club's behalf for his excellent, informative and professional presentation and the members present joined in a round of applause for John.
************************************
Ellesmere Probus Club, Zoom meeting 10.30am 08 July 2021
Speaker: Ted Davies, 'The Macular Society'
After welcome, apologies and Fred's Almoner's report Jeremy introduced Ted Davies.
Ted opened his talk by publicising the 'Forces Discount Card' which provides monetary discounts at a range of shops and restaurants for instance for ex-members of the armed forces.
Macular Degeneration is normally associated with people in older age but can, unusually, be found in people in their 30/40's and has been known in a 7-year-old.
Ted was in the RAF for 22 years, left and joined Kennings (insurance) then started his own business in 1980. He retired from that and moved to Spain running a brokerage business then back to the UK to run a specialist taxi business. He started to notice sight problems in bright sunlight and had a few 'near misses' in the car which his wife was also concerned about. He was diagnosed with macular degeneration. He cut up his driving licence and sent it with a letter of explanation to DVLA who wrote back to him saying ' I see that you have damaged your driving licence, do you want a replacement?'. Ted's wife Margaret now drives him as needed. He joined the Macular Society and Blind Veterans (previously St Dunstan's), also supporting five RAFA people with telephone befriending.
There is no cure for macular degeneration disorders but progression can be slowed down. It is often hereditary and the 'macula' is about the size of a grain of rice which carries messages to the back of the retina then to the brain. Symptoms can include dimming sight and difficulty with forward-facing sight though not peripheral vision. There are two types of macular degeneration, 'wet' and 'dry' Sometimes a black circle features in the forward sight. Sunglasses are strongly recommended for people living with the condition. People who are fully sighted are unlikely to have any concept of what it is like to be blind.
A lot of medical optical research is being undertaken. At Moorfields Eye Hospital, London it is claimed that two people have been cured of the condition using stem-cells. Some 'quacks' (unqualified) claim to be able to cure macular degeneration but their treatments are considered as 'nonsense'.
There are over one million people in the UK living with the disorder but only 16,000 members of the Macular Society. Ted recommended that everyone with the disorder should join that Society for support and help contribute towards research funding.
Some practical issues can include not being able to see what is on a food plate or recognise people's faces which can be socially embarrassing. When meeting people Ted finds it helpful to ask "before you speak to me please tell me who you are". Around the house if regularly-used items are not left in exactly the same place a lot of time can be wasted looking for them.
Ted took a series of interesting questions from our members and told us:
• A healthy diet including green vegetables and also wearing sunglasses can alleviate the progress of the condition
• Diabetes can increase the incidence and rate of progress
• Tablets such as 'Viteyes' containing Lutein can delay the onset and progress
• 'Talking Newspapers for the Blind' is a very helpful link
• Ted has special spectacles which he described as 'bottle bottoms', they are effectively strong magnifiers
• The incidence of macular degeneration affects men and women equally although men are historically more reluctant to talk about, as thus seek treatments for, their health conditions.
• Royal British Legion can give grants for sight-aids in some cases
• On occasion some people living with macular degeneration can have hallucinations, seeing things which actually do not exist including figures in black and on one occasion a 'coach and horses' in on person's front room
• Ted was very complimentary about the 'Blind Veterans' holiday centre in Llandudno where he and his wife spent a week on an initiation course. They both found the experience "wonderful".
Jeremy thanked Ted for his excellent, informative talk which even more effective due to his personal experience anecdotes. The members present gave a round of applause to Ted and we confirmed that we would be making a contribution to the Macular Society in thanks for his talk.
Ellesmere Probus Club next members Zoom meeting is 05 August 2021 where the speaker will be Silvertime, 'Tax, Care and the Next Guy' - a very interesting talk on how best to plan 'later life arrangements' safely and fully.
********************************
Probus Zoom meeting 17th June 2021, 10.30am
Speaker: Roger Blake, Liberty Travel, Cross Street, Oswestry
Bill as vice-president introduced Roger being the travel agent preferred by his family over many years.
Roger started in the industry in 1982 when he left school and took a Youth Training Scheme (YTS) position at Majestic Travel working six days a week for £25.00/week. In 1995 he decided to set up his own travel agency and on advice not to engage in a partnership started up as a sole director with his wife acting as Company Secretary. In those days all bookings had to be made by phone. Thompsons were the first to introduce a computerised system with their agents and a VDU system was used which tied up the telephone lines. Call-costs were the next highest expense after salaries.
In those days there was a growth in the number of package-tour companies which travel agents used including Arrowsmith, Intersun, Horizon. Traditionally they would issue tv adverts on Boxing Day and the annual flood of customers soon would queue up outside travel agents to book their summer holidays. Freddie Laker set up his operation for planes to the USA and Airtours started their own airline giving long-haul flights to the Caribbean and China for instance. There were also scheduled flights which had to be arranged by phone with the airlines themselves.
Various events have given substantial challenges to the industry such as the oil crisis, miners strike, Gulf War, 9/11 attack and terrorist attacks in London for instance. Upgrading of airport security to include checks on passenger liquids, electrical items and shoes thus came about. The 2010 ash-cloud caused complete shut-down but the Covid-19 pandemic has had the most dramatic effect of all in recent years.
Around the 1990's businesses such as Ryanair and Easyjet took advantage of customers being able to book flights direct over the internet. Pricing became more transparent. Traditional High Street travel agents such as Liberty Travel have retained a loyal customer base whose staff are well able to understand the travellers' expectations and match them to the best holiday options.
The 1990's saw most packages being seven or fourteen nights to often beach-side locations. As time went by more people wanted cultural and sightseeing locations as well as adventure holidays and cruises. Thompson opened Lunn Poly shops, Tui shops sold only Tui deals. The smaller independents as ABTA members can sell an un-restricted range of holidays. Some franchises (eg Hayes) are controlled by a Head Office which offer packages with 'preferred' operators and not the full range. Independants can create bespoke comprehensive itineraries for each customer.
Roger said that the most unusual trip his company had arranged was a holiday to the Pitcairn Islands where the Muting of the Bounty happened. The impact of Covid had been dramatic, up to March 2020 his business had turned over approx £3million. The following year turnover slumped to £300,000 due to lockdowns.
Roger then fielded an interesting range of questions from the members telling us that he anticipated smaller cruise-ship companies are likely to fair better than those with, say, 5,000 berths where social distancing would be very difficult. Cruises at sea only, without docking at various ports en route, is likely to become increasingly popular. The recent news headline of the crocodile attack on a young lady would not have happened if the sisters had booked through a reputable agent and appointed an official guide. 'Covermore' insurers were mentioned as a company which may provide cover for people over 80 years of age. EHIC/E111 health cards are being replaced by a new 'World Travel Card', details of which can be found at the www.gov.uk website.
Bill thanked Roger for his excellent and informative talk today, then led a round of applause from our members.
**************************
Ellesmere Probus Club Zoom, chaired by Bill Ferries, Vice-President
Speaker: James Harrison - 'My life as a prison officer'
Bill welcomed and introduced James who is Ellesmere born and bred. James gave a very interesting and informative talk about his ten years working in prisons of differing categories.He is also actively involved in local voluntary work including Chair of Ellesmere Cricket Club and as commentator at Wrexham football club.
James said he joined the Prison Service as an entry level trainee in 2003 then became a hostage negotiator in 2005 working mainly on riots and protests. 2006-2008 he moved to the juvenile drugs programme working with 15-18 year olds on drug awareness, detox-ing and re-habilitation. From 2008-2012 James was promoted to Senior Officer responsible for a prison wing with 6-7 officers working to him. 2012 saw him move to prison reception dealing with incomers, transfers and discharges before his final posting to Drake Hall women's prison. A government restructure in 2013 which cut salaries substantially and increased the retirement age to 68 triggered James to leave the Service and take a new career at Muller, Market Drayton as a logistics manager. He has kept a close network of trusted friends ever since.
Prisons are perceived by the public from TV, government, prisoner and staff views and experiences. The truth is a mix of all those.
James spent most of his time at Stoke Heath near Market Drayton, an old WW2 airbase. Inmates are given a range of training opportunities eg bricklaying, electrical, welding, woodwork etc. Some have been trained in railway track-laying for the HS2 programme. It was a 'Borstal' in the 1950's giving 'short-sharp-shock' punishment. The Strangeways riots of the 1980s gave rise to a vast re-think and reform of prisoner's rights and treatments. The relatively new 'Super-Prison' in Wrexham houses 3000 prisoners, James said that it had not been properly finished or staffed. When opened it took in some 'difficult' individuals from prisons across the country. The younger and inexperienced staff are at risk of being 'conditioned' by the inmates, many older more 'jailcraft-experienced' officers have left the Service taking with them the interpersonal-skills needed to develop effective relationships/trust with prisoners. Trainees have a mix of 12 weeks college and on-the-job training.
The life of a typical prisoner: On first arrival at prison from the court the person will have a written confirmation of their sentence. Two prison officers will receive them, taking fingerprints, name/s and photographs followed by a strip-search (not naked) to detect any inappropriate objects or substances and metal-detector test. If that test is positive they will be isolated until the internal metal object is 'passed'. Then onto a nurse health-check. Awareness of any mental health issues is also important as self-harm and suicide attempts in prison are not uncommon (women more than men). It is estimated that 84% of prisoners have a mental health condition across a wide spectrum. Next in the process the person will be taken for a meal, not of a high standard, and a drink then led to the 'Induction Wing'. Familiarisation with the First Night Officer to check for instance any gang affiliations ( what goes on on the streets carries on inside prison). The prison is designed in an H-shape with each of the four 'ends' housing 72 cells. The new prisoner will now be allocated a cell, no-one is ready for that shock first-time. Each cell is 6 by 9, a half-inch -opening barred window opposite the door and contains a tv on a shelf, metal-framed bed, thin mattress, sometimes a bookshelf, toilet with sink at the back. First-night kit includes soap, shower gel, toothbrush/paste, comb, a chocolate bar and a drink. Prisoners are measured as 'Standard' (90minutes association with other prisoners) , 'Enhanced' (trusted, unlocked all day to perform cleaning and food-serving duties) or 'Basic' (no association permitted and only one phone call per week). A merit/de-merit system enables prisoners to move between these levels. If on 'Basic' they can lose access to their trainers shoes which are often seen as a status-symbol. Some show which gang affiliations they have by the way that they tie their shoelaces. James said that this kind of secret messaging is a continual 'battle of wits' to keep an eye on and was a great challenge for the Officers. Bullying is a massive problem in this environment.
A canteen would arrive once a week from which inmates could buy sweets, biscuits, drinks and items from the Argos catalogue provided there were no safety issues over those items. Drones are used these days to deliver illicit items into prisons but other methods such as dead birds packed with items to be collected by the gardeners are another method.
97% of the time everyone gets on relatively amicably, staff often seen as father-figures to the youngsters (15-18 or 18-21 year olds) as well as authority. 15-18 year olds can engage in a lot of fighting but mass-brawls are uncommon. Throwing one punch each and 'honours even' is often enough for them to make their point and then be contained. In previous riots at Stoke Heath an entire wing was destroyed except for the goldfish which were handed out to the Officers to save. James said that he had been assaulted only once, hit on the head with a chair. In those situations highly trained 'Control and Restrain' staff are on hand to contain the person with pain-free body-locks (unless they fight back). One double-murder inmate who was 17 years old and 6'6'', 18 stone proved to be a difficult challenge. There are 3 staff to 1 in those situations. Last resort is hand-cuffing and segregating before interview with the Prison Governor the following day.
Breakfast is a pack of cereal, sugar and UHT milk taken back upstairs until 8.30am when cells are unlocked. Work and lessons follow (eg IT, Maths, Cookery up to GCSE level for some). 12.00 lunch, 12.30pm locked up again, 1.30pm work/education/gym. 5.00pm tea, 5.30pm locked up again. 6.00pm unlocked for association (mixing together in communal areas).
Visitors have to apply for slots and are monitored closely by the staff including 'pat-down' search and drug-dog procedures on arrival. Some prisons still have active gallows-rooms because although capital punishment is not legal in this country some crimes still carry the notional death-penalty.
James said that a lot of prisoners re-offend because they are released back into the same house, associates and circumstances that they had lived in before prison, it is difficult for them to turn against their peer-group. National Service might help them develop a self-discipline and sense of self-worth. It costs £43,000 per year to keep a prisoner 'inside'. James' last posting was to Drake Hall Open women's prison at Eccleshall Staffs. There the buildings are not locked but are alarmed. Prisoners run a hair-salon and nail-bar for instance, some are involved in external call-centres.
Following answers to a number of wide-ranging questions from Probus members Bill thanked James for his excellent and informative talk which had been much appreciated and led a round of applause.
**********************
Ellesmere Probus Zoom meeting, 06 May 2021
Speaker: Susan Ord, "Secrets of handwriting"
Jeremy introduced Susan who is a Member of the Association of Qualified Graphologists and also membership secretary for the British Institute of Graphologists. Graphology is the analysis of handwriting to determine the writer's personality. Although some writing 'features' may indicate particular traits, any one feature should always be taken in context of a wider range of that person's writing characteristics.
.Susan talked us through her illustrated PowerPoint presentation, noting that handwriting can reveal how the person was feeling at the time, their mood, character and personality type. Writing can change during the course of the day. It is a useful tool for employers when considering which applicants to select for interview against a job specification.
It is important to be respectful and sensitive when interpreting an individual's handwriting. As children we were generally conditioned to want to please others and were often made to feel 'a failure' if writing was not 'neat'. But what is neat for one person may not be for another. Dyslexia was often not diagnosed so writers with poor spelling or poor motor control (dyspraxia) were often deemed "thick".
For instance, writing can tell graphologists where the writer lies on the spectrum from arrogant/narcissistic to those lacking in confidence and needing reassurance. Characteristics of handwriting including sloping and size can indicate traits.
We then had a short exercise. Susan asked us all to write "the quick brown fox jumped" on a piece of paper. Then she asked us to repeat the wording much bigger and then much smaller than the original. We compared notes afterwards. Some people found it easier to write bigger than smaller and others vice versa. Large writing is a sign of ambition, small writing of modesty and objectivity.
Susan explained in some detail particular interpretations of a variety of handwritings.
After an interesting range of questions 'from the floor', Jeremy thanked Susan for her very interesting and enlightening talk today and suggested that our Club may well invite Susan back next year for her talk on 'Forensic Document Examination'. Our members gave an on-line round of applause to Susan.
_______________________________
Probus Club Zoom meeting 01/04/21
'Hearing dogs for the Deaf'
Jeremy welcomed everyone to the meeting and introduced John McGinn and he gave us a very interesting and informative talk on Hearing dogs for the Deaf which is a national charity. Covid-19 pandemic has affected the dog training and allocation of them to recipients. John took his volunteer role as a Hearing dog trainer when he retired.
John said is well recognised that appropriate dogs can help relieve loneliness, insecurity and provide support for people with sight and hearing challenges as well as the general isolated population. The Guide Dogs charity was found in 1934, Hearing Dogs for the Deaf in 1982.
There is no government funding for the latter, it costs about £25,000 to have a dog trained and £45,000 during the course of it's life. There are approximately 1,000 of these dogs in the UK and 15 volunteers for each 'paid post', trainers are trained at Sandbach being the most local to us here.
'Hearing dogs'(Hd) trainers are assessed for appropriateness of their home and garden security. John's current dog is Jimmy, a miniature poodle, the second most intelligent breed after the border collie. Other breeds used are cocker spaniels, labradors and cockerpoos. The charity has it's own breeding programme since the value of the dogs has risen dramatically in recent years.
Once a puppy is allocated to a trainer the first few weeks are spent 'bonding', playing and starting basic commands.They are trained initially with home crates which provide a comfortable, safe and secure area for them.
Training has four stages and can take from 12 to 16/18 months:
1-star: The trainer is allocated a puppy which gets used to different surfaces to walk on and new sounds (hoover etc) in their own home.
2-star: The start of teaching the dog basic commands such as 'wait, sit, stand' and 'give paw' which is needed for vet checks and cleaning feet, learning to play nicely, not mouthe or bite and to settle on command as needed when in shops for instance. Also getting used to meeting other dogs, allowing a brief 'hello', calling them back and walking on. Meeting and learning to deal with children.
3-star: 'Impulse control'. Reward good behaviour and ignore bad behaviour. Use of small treats to teach walking to heel and off-lead training using claps, whistle and the puppy's name for instance.
Teaching 'wait', 'off you go' and calling back even if there is a squirrel or cat about!
4-star: High-level training for specifics such as doorbell, cooker-timer, alarm clocks, fire and smoke alarms. The training is intense and the dogs love it. In the case of smoke and fire alarms the dog is taught to nudge and then lie flat on the ground, indicating 'get out of the house'.
Up until recent years the dogs were trained to put their paws onto the legs of the person to attract attention but that could scratch. They are since taught to 'nudge' gently but assertively, initially with a treat behind an open hand then moving on to green taps on a plastic cap, then green tape on the trainer's leg then tape-less, being rewarded on each successful occasion. A 'squeaker' is also used to learn to nudge. With sleeping deaf children the dogs are trained to pull the bedclothes off the bed in a 'tug-of-war' if necessary!
Only one in five Guide Dogs get through that training. With Hearing dogs, an appropriate home is found for all of those put through the training, either as 'fully fledged' Hearing Dogs, 'sound support dogs' (ie just for in-home sounds response work, not out shopping for instance) or 'confidence and companion dogs' (particularly for children and the elderly, especially those living on their own).
John introduced us to the dog he is training Jimmy on the Zoom call in his kitchen and illustrated a number of the taught commands (and rewards). There were many mixed and interesting questions from our members after John's presentation today and we confirmed that Ellesmere Probus would be making a monetary donation to Hearing Dogs for the Deaf. We thanked John in our normal way with a round of applause.
Anyone who would like to make a personal donation or simply spread the word of the good work done by this charity can find out more at their website: https://www.hearingdogs.org.uk
****************************

Probus Ellesmere Zoom meeting 18/03/21
Laura Kavanagh-Jones of Shropshire Fire and Rescue Service gave us an excellent and informative talk on 'Fire Protection Awareness'. The Service provides fire prevention advice, support and information across the county as well as a water rescue team. There are 23 fire-stations, 3 (Shrewsbury, Wellington and Telford Central) 'whole-time' manned 24/7 and 20 'on-call' fire-stations where fire officers are called up via pagers to deal with specific events as they arise. Locally there are stations in Ellesmere, Wem, Baschurch and Oswestry.
The Service has 5 Prevention Officers for vulnerable groups plus 2 for Arson/Fire Crime, 1 for young persons, 1 for Road and Water Safety, 2 Prevention Advisors for community initiatives and outreach and 1 Prevention apprentice.
Fire needs three components, oxygen, heat and fuel. The most common cause of house-fires is cooking (over 50%) errors, next common is electricals. Flat gang-extension leads are favoured for safety but should not carry appliances with more than a joint amperage of 13. Although fuses should blow in the event of a fault fires can start before the fuse blows. Plug-in cube-shaped extension units are not recommended as they risk over-heating. Washing machines and tumble driers should not be left running when the house is un-occupied or overnight, over-loading is a common poor practice that can put strain on the drum and build up heat to fire levels. Electric blankets should be disposed of after 10 years, should not be folded (rolled instead) and not be used in conjunction with hot-water bottles, air-flow mattresses or water-beds. The Fire and Rescue Service occasionally provide free PAT (Portable Appliance) testing of these across the county. It is recommended that all electrical appliances are switched off at bed-time although items such as Sky-boxes may need to be kept on for uploading. Front-door keys should be kept to hand close to the door and internal doors should be closed over-night. All exits should be kept clear of obstructions.
Smoking and candles are the next risk - smoking is the highest cause of death by fire. Candles are becoming more popular but a torch is more appropriate during a power-cut. Smoke alarms are essential, there should be at least one on each house-floor, tested once a week. Alarms (battery or mains) do not last for ever and should be changed every 10 years.
In the event of a fire it is essential to leave the building, stay outside and call the Fire Brigade. Only three breaths of toxic smoke can be enough to cause unconsciousness. Current thinking is that fire blankets are not appropriate at home and small household fire extinguishers can soon become out-of-date and ineffective. If trapped in a house you should block the bottom of the closed door with clothes, go to the window and shout "FIRE" for help if you cannot escape. However commercial properties are legally obliged to have a Fire Protection Policy, appropriate equipment, regular testing and training to ensure effective evacuation safety. Laura said that she would check to see the position for churches.
Carbon Monoxide (CO) is a by-product of burning wood, coal, gas and some other solid fuels. It is poisonous and potentially lethal, unable to be detected by taste, smell, sight or taste. Symptoms start with a headache leading to nausea, breathlessness, dizziness, collapse and loss of consciousness. CO detectors are recommended for all houses where there are open fires, gas fires or multi-fuel burners. Chimneys should be swept annually and gas-fires/boilers serviced annually.
Mobile phones/laptops/tablets etc should not be left charging overnight and once the appliance is fully charged the lead should be switched off and put away. Live, loose charger leads can deliver unpleasant burns to children and pets if put into the mouth. It is essential to use the right charger for the right appliance and it can be helpful to attach a label to each lead showing what it belongs to.
Laura mentioned that the Service also has a Road Safety and Water Safety section. If you fall into deep water, float on your back, try not to panic and call for help. In Shrewsbury emergency throw-lines have recently been introduced due to the incidence of drowning accidents.
Shropshire Fire and Rescue Service provide free home fire safety visits ("Safe and Well) which include smoke alarm tests, discussing points to consider to optimise fire safety in the house and advising on a fire escape plan. Free smoke alarms can be made available under certain circumstances.
Numerous further questions from our members noted that old-fashioned fuse-wire fuse-boxes should be replaced with modern updated ones (fuse-wire can overheat) and landlords have recently become legally responsible for annual electricity/gas/CO safety checks.
Jeremy thanked Laura for her excellent, professional presentation and the members joined in a round of applause for Laura.
The Shropshire Fire and Rescue Service website address is www.shropshirefire.gov.uk
_________________________-
Ellesmere Probus Club, Zoom meeting 04 March 2021
Speaker: RAF Shawbury - Secret flights of Aries, Warrant Officer Nick Williams via Zoom.
Jeremy welcomed everyone including guests.
WO Nick Williams then gave his presentation on 'The Aries Project':
RAF Shawbury has been an airfield since 1917. It was closed in 1920 and reverted to farmland until the 1930's when the growing threat from Nazi Germany led to an expansion of RAF airfields. In Spring 1937 reconstruction began and the grass runway was replaced by a concrete one in 1941. In 1941 fewer than 5% of falling bombs were within 5 miles of the target area, forcing a need for more accurate navigation and targeting. Navigational aids commissioned by Bomber Command in 1943 were not felt fit for flying over extreme climates including to the Pacific. Radar was becoming a significant new asset to compliment the 'astrograph' and 'integrated sextant'.
In 1944 after VE-Day Britain committed to helping the USA defeat Japan. This meant long-distance flights through varying climates needing accurate navigation. In March that year the Central Navigation School responsible for all Navigator Instructor training relocated from Cranage to Shawbury, bringing 42 Vickers Wellingtons, 4 Short Stirlings, a Proctor, Magister and Hudson to Shropshire. The Stirling was considered the best aircraft to undertake experimental navigation and a trial mission to Ireland from Shawbury resulted in engine problems with all but the captain baling out, eventually landing at RAF Kesh. Trials continued including to Vancouver Island and back. A longer-range aircraft was needed and a brand new Lancaster Mk1 took on the role, named the 'Aries'. In 1944 from Shawbury, Wg Cdr McKinley flew a secret flight of the first British aircraft round the world. It was unarmed and flew over enemy territory equipped with over a ton of the latest navigational equipment, 36,000 nautical miles over 53 days during which time 400 lectures and demonstrations were given to her 4000 appropriate people.
Three non-stop flying records were broken on these trips and the official world record time from Australia to UK was broken by more than 50 hours. On return it was modified to include fuel tanks of 4,000 gallons giving a range of 5,000 miles. A flight in May 1945 took them over the North Pole with 11 magnetic compasses distributed evenly through the plane. Ten crew, 19 hours flight and temperatures outside of -30 degrees. The crew were presented with 'Blue-Nose Certificates' by the CO of RAF Reykjavik for their endurance over the Arctic Circle.
In 1946 Aries flew from RAF Thornbury to Cape Town in just over 32 hours. There were various 'incarnations' of Aries over those years. It was eventually scrapped but the name on the nose was preserved and is now proudly displayed at RAF Shawbury in the 'Aries Club' where personnel of all ranks gather and socialise. The original Aries was replaced by a Lincoln MK2 in 1946 and then a Lincoln RE367 in 1948, making many long-distance flights over the North Pole. Then a Canberra B2 took the name Aries in 1953, the first British jet to fly over the North Pole. The last Aries was a Canberra PR7 which flew from London to New York and return in 17 hours 42 minutes.
Nowadays Aries is recognised at RAF Shawbury as the 'Awards for Innovation Excellence and Service' for those military and civilian personnel who have made a significant contribution to RAF Shawbury and the community, remembering the original service personnel on the war-time and post-war project.
There is no doubt that the series of record-breaking Aries flights from RAF Shawbury contributed to the modern navigational aids used today, militarily and commercially.
_________________________
Ellesmere Probus Club Zoom meeting 18/02/21
Speaker: Katrina MacNamara, 'The Humanimal Trust'.
Katrina introduced herself as being previously a medical nurse having worked with end-of-life children with rare conditions, joining the Trust in 2015. The Trust was set up in 2014 by Prof Noel Fitzpatrick (of 'Supervet' fame) - it is designed to be a collaboration between vets, doctors and researchers principally with the aim of creating the concept of 'One Medicine' minimising the use of live animals for medical/veterinary research. It also aims to optimise opportunities for re-working medical practices where appropriate between humans and animals. This is not a new concept, Rudolf Virchow (1821-1902) wrote "There is no dividing line between human and animal medicine nor should there be". Healthcare can and should advance hand-in-hand to mutual advantage through collaborative learning and practices. This should result in fewer animal laboratory testing and eventually, hopefully, that should become obsolete, resulting in less wasted time and money
The Trustees include a surgeon, physician, orthopaedic vet, digital funding specialist , microbiologist/pathologist and finance/business expert.
Numerous diseases are transmissible between/across animals and humans, eg Rabies, MRSA, Swine Flu, Salmonella, Lyme disease, Leptospirosis, E Coli and Ringworm for instance. Recently Covid-19, whose origin is not yet defined but thought to involve bats, is known to be transmissible to gorillas and big cats. Covid-19 has highlighted the pressing need for swift and effective research into future variant and mutations. At least 60% of all known diseases are shared between humans and animals, 75% of emerging infectious diseases can be cross-transmitted. NHS advice on protecting brain function in humans such as regular exercise, diet, learning new things and being socially active is equally important for companion animals. Similarly with arthritis recommendations for taking Omega 3, light exercise and Glucosamine for instance applies equally to other mammals.
Katrina showed two microscope-slides of osteocarcoma bone cancer in a dog and a human which were remarkably similar. One in four dogs get cancer, half over ten years of age may die from it. In humans the condition can appear in children when undergoing growth-spurts and long-legged dogs are more prone to it than others. As it is rare in humans, sharing the research into dogs will be helpful and should reduce research duplication.
Prof Fitzpatrick's innovative work on promoting bone-growth on implants should be transferrable to humans.
What does the Trust do?
A) Increase the awareness of 'One Medicine' and 'One Health' (prevention of ill-health) though talks, community groups, stands at events such as National Pet Show and Conferences (face to face when Covid-19 restrictions permit),
B) Collaboration between human and animal health issues, practices and research through the online forum 'Humanimal Hub'
C) Promote via Outreach Officer through education at Universities, Sixth Form colleges and schools aiming to include the principles into the curricula. Children tend to be open-minded and support the 'why-not?' principles of embracing change.
D) Fund, facilitate and share research into, eg, cancer, regenerative medicine, brain/spine disease, bone/muscle/joint diseases and infection control through antibiotic resistance. Research should be carried out only with patients living with naturally occurring diseases, ie no laboratory or experimental animal testing/
E) Influence legislative and policy-making. The UK has the highest legal standards in this sector in the world. Live animal research into tobacco and cosmetics was banned here in the 1990's. In 2019 3.4 million procedures involving animals were carried out (Home Office figures).
F) Fundraising through sponsorships, donations, challenge events and legacies for instance. Details can be found on the website www.humanimaltrust.org.uk
The 'Three R's': Replace with other methods, Reduce the number of trails, Refine the findings
Following a good number of questions and answers, Jeremy thanked Katrina on behalf of all members present for her fascinating talk and insight into the work of the Humanimal Trust.
________________________
Probus Club Ellesmere, Zoom meeting Thursday 04 February 2021.
Speaker: Pam Hillier, Shropshire, Staffordshire and Cheshire (SSC) Blood Bikes.
Speaker: Jeremy then introduced Pam Hillier from SSC Blood Bikes as our speaker for the morning.
Pam introduced herself as a Controller of the charity and gave an introductory video explaining the work and structure. Blood Bikes is a life-saving group of volunteers, there are no paid employees. They service NHS hospitals, hospices, Community Nurses and milk-banks (of which there around 20 across the UK) for instance at short notice . The NHS would otherwise have to engage taxis at substantial cost. SSC received the Queen's Award for Voluntary Services recently.
There is no charge to the NHS or others, no 'blue-lighting' and the service is limited to 'urgent' and 'very urgent' issues rather than 'emergencies'. SSC Blood Bikes operate 24/7, 365 days per year over four regions: North Staffs, East Staffs, Shropshire and Cheshire. The motorcycle riders work on shifts of around six hours and there are four on call at any given time plus one Controller. They cover 3,600 square miles servicing 30-40 hospitals, GP surgeries, hospices, care homes and domestic residences etc.
Fundraising is a real challenge especially the past year under Covid-19 restrictions.
The idea was started in 1962 by Margaret Ryerson in Surrey. Her husband was a GP and their son a keen biker. Over time the initiative expanded to 32 organisations in mainland UK plus Northern Ireland and Eire. SSC started in 2014 but is one of the biggest with 370 volunteers.
The charity mainly collects and delivers life-saving products on high-visibility motorcycles, Yamaha FJR 1300cc's and BMW 800cc's. Blood-banks, pathology labs, maternity units, oncology departments and community nurses are examples of who benefits. Milk-banks provide urgent supplies for premature babies, their mother's milk being donated as well as some who have sadly just experienced still-birth.
Blood Bikes transport blood samples, blood products (platelets), heart monitor tapes from people living at home, frozen post-op biopsies, placentas (still-birth research in Birmingham Women's Hospital), bone-marrow, urgent medical notes and medical equipment if capable of carriage on the bikes. Faecal matter is a recent addition - Clostridium difficile can be a fatal infection of the human gut against which antibiotics can be ineffective. Faecal matter can be used to extract gut bacteria which is screened, pelleted and the pellets ingested/administered to promote the growth of 'good' gut bacteria, helping to avoid death. Covid-19 samples are being taken from outlying locations to Royal Shrewsbury Hospital. Long-distance trips are made occasionally using a relay system, occasionally using volunteer pilots also.
Roles: a) Controllers: working from home take incoming phone calls, allocate riders, monitor their trips (with blue-tooth contact or by text) and ensure that they return safely.They are trained 1:1, have three months mentoring and have 24-hour support b) Riders: these have to be qualified to a high level to the Institute of Advanced Motorcyclists, RoSPA, police or armed services standard. Each person is assessed intensely every three years. Induction training teaches procedures and tests knowledge of best routes, hospital site location details etc. c) Fundraisers: raising money through public bucket-collection although this has had to stop under the Covid-19 restrictions and d) Speakers, of which Pam is one.
Bikes: There are 17 charity bikes housed at fire- and ambulance stations for instance. They last for 4 years and travel 60,000miles each on average over that time, costing £15,000 each. Annual repairs, fuel and insurance in 2019 was approximately £44,000. Riders are not permitted to exceed the speed limits. In 2019 almost 250,000 miles were travelled by the bikes. Riders can reclaim fuel costs but they do not do that. The three county Lords Lieutenant are the sponsors of the service and arranged a SSC volunteers get-together at the Raven near Whitchurch.
Following a series of questions from Probus members, Pam told us that SSC has very high standards of riders than many other Blood Bike groups, the longest journey so far had been to Dumfries, there are 250 riders on the books, the logistical challenges rarely meant that they could not 'deliver a job', there is no weight limit for goods carried but a volume limit, transplant organs cannot be carried as they invariable have bulky mechanical support attachments.
Donations: there is a 'Just-giving' page for SSC and their website has a 'virtual bucket'. Annual donations can be made by Direct Debit linking to Gift Aid.
Jeremy thanked Pam for her excellent, informative and encouraging talk today, adding that our Probus Club would be making a donation. We then gave Pam the traditional round of applause in appreciation.
***************************
Ellesmere Probus Club Zoom meeting 21/01/21, 10.30am
Richard Dunill, Shrewsbury Samaritans
We had sixteen people joining our meeting which kindly Mike Grundy 'hosted'. After welcomes including to a guest Keith Bellis and apologies Jeremy introduced Richard to speak to us about the Samaritans which he is actively involved in.
Richard presented alongside a helpful Powerpoint. The key points from his talk include:
• The Samaritans deal with difficult issues giving emotional support 24/7, 365 days a year through volunteers on shifts to help people experiencing distress, despair and at the extreme suicidal intentions.
• It is well recognised that talking eases distress. Callers to the Samaritans are often panicking and talking their situation through helps the caller work out their own next step/s best options.
• Men find it more difficult to share their emotions through talking, women tend to open up more easily. Calls from women feature issues of mental health, depression, family and relationships, often a combination. Men in addition feature money, work and unemployment concerns.
• The Samaritans reach out proactively to the people in their communities and work in partnership with, eg, NHS, other charities, Councils and central government for instance to help build a picture of developing trends in the issues that arise from their callers.
• Chad Varah, a vicar in London started the group in 1953 having been frequently approached by invididuals in need of personal and confidential help. Times were difficult in those still post-war years. His initiative then spread to a group of his friends who saw the value of giving people in serious need time and support.
• This led to the world's first telephone help-line. Newspapers picked up on the story and the name 'Good Samaritans' gave rise to the 'Samaritans'. There are now sister-charities across the world, with 201 Samaritans branches in the UK and Eire which are entirely volunteer-run. In the UK they are from Penzance to the Orkneys.
• Contact can be made by telephone, email, letter, personal visit to a branch (subject to Covid-19 rules) and an on-line chat facility is about to be introduced.
• Roughy one in five callers relate suicidal tendencies, the others are various distress and despair circumstances.It is widely recognised that it is better to talk sooner rather than later to experience the help, the aim being to enable the caller to find their own 'next steps' through talking rather than having solutions suggested to them.
• In 2018 there were 6507 suicides recorded in UK. 75% of suicides in the UK are men with the 45-49 year old group being highest risk.
• There are approximately 20,000 Samaritans 'listening volunteers'. There are only around 130 paid staff who operate from Ewell in Surrey providing central IT, legal and core training expertise for instance.
• Shrewsbury branch has 83 volunteers from the Welsh and Cheshire borders as well as Shropshire county. There is a branch also in King Street, Wellington, Telford.
• In 2019 Shrewsbury branch alone had 12,000 contacts with serious issues, 20% with suicidal thoughts. 12,400 people in the community were 'touched' by the branch outreach activities.
• During shifts the telephone rings continually, nationally calls to the Samaritans happen every seven seconds on average – that's around 5 million a year.
• Other callers see help over depression, family concerns, sexual abuse, anxieties, alcohol, child abuse (current and historic), isolation/loneliness, money, rape, domestic violence, abusive relationships and work-related concerns. The rising number of single-occupancy households in UK is thought to be a factor in mental health issues and the current Covid-19 restrictions are adding to the problem.
• Samaritan volunteers are themselves supported in-house by fellow listening volunteers who also act as 'shift leaders' who ensure that they do not take on board the callers' issues personally. Volunteers work in pairs and they support one another. In addition, they check-in with the shift leader before each shift and then debrief to that leader after each shift. There is a further hierarchy of experience and expertise on hand at any time to help handle any cases that need escalation from the volunteer and leader.
• It is essential that callers know they can speak to Samaritans in strict confidence otherwise people would not contact and support not be given. Callers' telephone numbers and email addresses are not available to the volunteers. Only in serious exceptional circumstances such as bomb threats, threats of violence or safeguarding will any referral be made to, eg, police.
• Outreach in Shropshire includes supporting GP surgeries, some British Rail stations, prisons, bereavement services, 'bereaved by suicide' support, Armed Forces covenant, schools, colleges and street pastors for instance.
There followed a series of questions from the floor to which Richard replied:
1. Samaritans work closely with Rural Support services in view of the increased risk of social isolation in rural communities. The mental health impact of Covid-19 combined with Brexit uncertainties for the farming community is of increasing concern
2. Social media can be a contributory factor to the recent increases in distress/despair experienced by under 18's particularly young women. Much research is underway to look at this issue.
3. Samaritan volunteers do not undertake casework so will not be available on demand to speak to a specific person who has asked for them on the phone.
4. Samaritans are always looking for high-calibre volunteers. Selection is understandably challenging, training takes 9 months and there is a rolling ongoing training programme from appointment. Currently the age of Shropshire volunteers ranges from 18-mid '80s, more in-work than not, from a wide range of trades and professions.
5. Calls made to the Samaritans are not recorded although co-listening does happen for quality and supervisory purposes to enable meaningful feedback from a leader to the volunteer. There are no telephone recording processes. A panic button is available to volunteers if necessary.
6. Every three years the Director stands down and is replaced. Then a branch-visit system is begun to look closely, top to bottom, at all the activities, records etc of each branch. This gives full transparency. An Action Plan is drawn up afterwards and monitored to ensure continual professional development of the branch.
Jeremy thanked Richard for his very professional and enlightening talk confirming that we would be making a contribution to Shrewsbury Samaritans. Richard agreed to look through Jeremy's notes of the session before publication in our Newsletter. All present gave a sincere round of applause and the Zoom meeting ended.
HOW TO CONTACT SAMARITANS
• Helpline Telephone: 116 123 (free from any device, even if no credit, doesn't show on bill)
• Helpline Online Chat: Coming shortly!
• Helpline Letter: Freepost RSRB-KKBY-CYJK,PO Box 9090, STIRLING, FK8 2SA
• Helpline Visit (post COVID): Swan House, Coleham, Shrewsbury, SY3 7BJ
For general information
• Email: enquiries@shrewsburysamaritans.org.uk
• Twitter: @SamaritanShrew
Web: Samaritans.org
*************************************
Ellesmere Probus New Members pen-portrait 07/01/21
At our Zoom meeting on 07/01/21 we were given very interesting and informative talks by our two newest members, David Lomas and Celia Wilde.
Below is a summary of David's presentation, Celia's will follow in due course. We are very grateful to them for their time and effort. David Lomas MACMILLAN CANCER ONLINE, FREE LIVING WELL AT HOME SESSIONS! David gave us a fascinating talk on the UK chicken ('broiler') industry and the part he played in it during his career. 17million birds are killed and processed each week. They are often raised in well-insulated sheds housing 50,000 birds, each shed costing £750,000 and often four sheds on each site. The industry started in USA in the mid-1920's with a 10,000 bird flock. Eric and Guy Reed brought t he concept back to the UK and set up the company Nitrovit in North Yorkshire. The practice spread quickly. By the early 1950's chicken had become less of a luxury with the expansion of early fridges which could store chicken safely and for longer. Flock sizes increased and there was focus on disease control and vaccination. In the 1950's the first integrated production systems were established in UK. Jack Eastwood from Nottingham, a house-builder by profession, set up breeding hatcheries, feed mills, growing-on sheds and a processing plant. The success of the model was expanded into Scotland, Teeside, South West England and Lincolnshire. He was the first to process 1 million birds per week, largely frozen. David did a lot of business with Eastwood. Eventually the business was sold to British American Tobacco who could not make it pay and closed down. David's involvement in the industry took him to the World Poultry Conference in USA and he learned about the drug 'Tylan' made by Elanco which, when given to birds with respiratory disease (Mycoplasma Galliscepticum), resolved the issue within a day. Around 1962/1964 they knew that it was effective control but had no idea about the commercial implications. The Chronic Respiratory Disease disease was endemic affecting layers and broilers and invariably led to secondary infections usually coli septicaemia which if left untreated led to high mortality and rejection at the processing factory. David was called to an old wooden mill in Dewsbury which housed 100,000 18 week old chickens sneezing with chronic respiratory disease. Administering the drug gave an immediate recovery. The disease is now eliminated in the UK. Over time flock sizes increased, annual consumption of chickens increased by about 6% per year. The growth of supermarkets in the 1980's/90's meant that the consumer could now buy chicken on demand rather than rely on butchers etc sourcing them from wholesale markets. In 1992 chicken became the largest selling meat. Animal Rights activists appeared and there was a move towards organic production. All UK birds are air-chilled in processing rather than the US 'chlorinated' system. 'Chlorination' is a process that rapidly chills processed birds which results in water being 'sucked into' the carcass making the meat wetter and thus affects the cooked taste. In 1998 there was a lot of over-production but growth in sales kept the industry afloat. David was heavily involved in the development of the processing industry for all of his career and was at the cutting edge of selling new machinery to make the factories more labour-efficient. He was professionally involved locally with J.P. Woods of Craven Arms, the business subsequently sold to Unilever and then closed. When he retired from the industry David and his late wife Christine took a smallholding at Whixall. Jeremy thanked David for a fascinating insight into his life in the chicken industry. There followed a number of interesting questions from our members before the members giving a round of applause.
********************************
Ellesmere Probus New Members pen-pictures 07/01/21
At our Zoom meeting on 07/01/21 we were given very interesting and informative talks by our two newest members, David Lomas and Celia Wilde. Below is a summary of their presentations. We are very grateful to them for their time and effort.
Celia Wilde
Celia talked us through the various occupations during her active working life. Her first job was as a ledger clerk at a company which sold goods on rental, similar to the 'Bright House' of today. This was not what she wanted so moved jobs to be a hotel receptionist, carrying out the full range of hotel employee business jobs.The pay was poor and the hours terrible, working 48 hours per week until 11.00pm. Not ideal for a twenty year old young lady.
Thus Celia applied to an engineering company in Chesterfield where she lived and was appointed as a cost-clerk. The company manufactured heavy-duty castings for use in the colliery industry which then thrived in the area. It also manufactured huge parts for us in hydro-electric turbines, some of which were supplied for use in building the Aswan and Kariba dams as well as the Snowy Mountains project.
Celia moved on from this firm to work for the local advertising newspaper of which there were eight versions. In those days there was no digital facility and the papers employed photographers, print makers and proof readers for instance.
Then on to work for Avon cosmetics as a manager, running sales meetings for instance. Celia told us how she had always had a 'mission' to try to help women to earn a living and to develop their incomes. The company though wanted to focus entirely on profits rather than helping staff on their carer paths.
Unfortunately Celia's husband then became unwell so she had to take a break from work.
Her next job was working for Bassett's sweet factory in Chesterfield in the Customer Relations department. This was at the time that there were IRA activities on mainland UK and it was not uncommon for the police to be called in to blow up suspect packages. Celia unearthed a large fraud where sweets were being systematically stolen.
She then moved on to work for Trebor in Chesterfield running the archiving and recovery department, moving on to the buying dept then interviewing and training.
In 1986 she and her husband moved to Shropshire when he took early retirement to enjoy his hobby as an accomplished water-colour painter. Celia took employment in the Technical Literature dept of F. Jones in Oswestry. She negotiated a personal development system with F Jones whereby staff could take up relevant training programmes and if they passed the exams would have their fees re-imbursed by Jones'. Of her team that she enabled to take advantage of this scheme, one became a teacher, one joined Inland Revenue, one joint the Health Service and one other joined their husband's company.
In 1995, Celia retired and, having always been a 'political animal' continued to further the cause of women. She became an active member of Ellesmere Rural Parish Council and now sits on the`Criftins Parish Hall Committee.
Her father was a professional cricketer playing at county and national level, her mother from a farming background. Celia's husband was a design engineer and specialised the in innovative design of gas cylinders, including the now-commonly used oxygen/nitrogen etc cylinders and those used for ejector-seats in military aircraft for instance.
Jeremy thanked Celia for sharing her fascinating and interesting life story with us today and following a number of questions 'from the floor' proposed a round of applause in our gratitude.
******************************
March 05 2020
Our meeting in March was on 03rd our speaker was retired Judge Robin Onions with a talk titled "On being a Judge". Rob began by giving us a brief overview of how he came to study Law. He said he was born and educated in Shrewsbury, and is an avid Shrews supporter After attending "The LSE university he had a choice either pay a solicitor to work for them while he continued to learn on the job, or work for a local Government organisation and be paid, Rob said that for him it was a no brainer and he took a job as an assistant solicitor at the Royal Borough of Kensington-upon-Thames.
Returning to Shropshire in 1974 he joined the Shrewsbury-based law firm, now known as Lanyon Bowdler. He said I started in conveyancing, but that was not really for him, and it did not last long, Rob said he was a prosecutor for the police at court for seven years which was hard work, but gave him tremendous experience. This position changed in 1985 with the emergence of the Crown Prosecution Service, so his work as a defence lawyer then increased substantially.
It took him six years to become an Assistant Recorder which was a long haul. Rob first sat at Stoke on Trent Crown Court. He was a Recorder between 1995 and 2000 and then, at the age of 52, came his appointment as a Circuit Judge.
Rob told is many mostly amusing anecdotes during his memoir. Rob said that one thing that does annoy him is when people say the Judge is out of touch, Judges see things that the normal person in the street would never see, and all sentencing is governed by law with very little leeway, which your local MP voted for.
Rob then answered a number of questions from the floor.
Bill our vice president then thanked Rob for a very interesting and entertaining talk.
________________________________-
Februray 06 & 20 2020
Our first meeting in February was on 06th our speaker was Shaun Burkey with a talk titled "British 1991 Antarctic Expedition". Shaun said after graduating with a degree he did a few jobs such as Dry-Stone Walling, he applied to join the Antarctic Expedition, this entailed being on site for one year, the interview involved philological testing to see if you would be suitable to live with in a very remote area with a hostile weather environment with only male company. Anyway, to Shaun's surprise he said passed all the test and got the job. He was then flown to the Falkland Islands where he joined an Icebreaker ship which was basically the taxi which took the change of crew and supplies for a year, to the site.
Shaun said that home for the next year was the Halley Research Station this is a research facility on the Brunt Ice Shelf operated by the British Antarctic Survey (BAS). His job on the research station was to bombard the Ionosphere with Radio Waves at different frequencies and record the bounced back signal. The base was established to study the Earth's atmosphere. Measurements from Halley led to the discovery of the ozone hole in 1985. The base was called Halley V. Shaun said that main buildings were built on steel platforms that were raised annually to keep them above the snow surface. It took 20 men with one per leg to jack the legs up. The Stilts were fixed on the flowing ice shelf, so it eventually became too close to the calving edge.
Shaun regaled us with stories of Boozy parties' high jinks etc. that the men held to celebrate the smallest of events, which happened in those days on any ship or remote place which were men only.
Shaun took a number of questions from the floor.
Then Jeremy thanked Shaun for a very interesting an entertaining talk.
______________________________________________________
Our second meeting in February was on 20th our speaker was Carol James with a talk titled "Poverty in Victorian Oswestry".. Carole said she is a member of Oswestry's U3A and leads the social history group; she said she has spent hundreds of hours researching various aspects of the social history of Oswestry. Carole said that in the early 1800s there was a huge increase in the population of Oswestry of around 170% due to the building of the Railways, as there were very few people with the expertise in Oswestry the workforce was recruited from all over the UK & Ireland. While there was plenty of work this also brought its own problems such as drunkenness, and work related accidents, poor housing etc which meant as people became unemployed, and with the average family size was 10 to 12 children this lead to poverty. Prostitution (then called "Under-the-Walls) became an issue. Mothers would put their daughters into prostitution, in one case a 14-year-old girl who stole from a 'client' was sentenced to 14 years transportation, later commuted to prison. Families abandoned their children for the Parish to look after them.
In 1879 the Mining Company closed. There was no welfare support. The Church did a great deal to help the needy, setting up a Sick and Poor Fund, Clothing Club, Home for Waifs and Strays and other such. Each fund deposited money at stores rather than handing cash to families which may be diverted inappropriately. Churches had required their congregations to pay for their seats so Holy Trinity Church was built to seat 700, 400 of which were free to the poor.
In 1900 in Oswestry there were 166 births and 94 deaths of which 24 were children who died under the age of one. Diets were very basic as it was thought 'cutting out meat would cut out lust' from their lives. During Victorian times the Workhouse (the largest in Shropshire) housed up to 672 people who were sent there as there were no other options for them. In 1856 there were 1597 people in Shropshire Workhouses, 824 males and 773 female. Pregnant women had to wear
Carole said in those days the Morda Valley was a hive of industry, with small coalmines, Iron foundries, Textile manufacturing on the river at Morda, Lime Kilns and Quarries. Even at this time there was some poor relief, however mass unemployment following the end of the Napoleonic Wars in 1815, the introduction of new technology to replace agricultural workers and a series of bad harvests meant that by the early 1830s the established system of poor relief was proving to be unsustainable. This lead to The Poor Law Amendment Act of 1834, as an attempted to discourage the provision of relief to anyone who refused to enter a workhouse. Carole explained that some Poor Law authorities hoped to run workhouses at a profit by utilising the free labour of their inmates, and most were employed on tasks such as breaking stones, bone crushing to produce fertiliser or picking oakum using a large metal nail known as a spike. Life in a workhouse was intended to be harsh to ensure that only the truly destitute would apply. But the provision of free medical care and education for children, neither of which was available to the poor living outside workhouses, meant that workhouse inmates were often better off in those respects. Carole said that the Textile manufacturing in Morda had a ready stream on young workers.
Some members shared their memories of the Shropshire Workhouse buildings that had become hospitals afterwards. There was a wide range of questions and observations from the floor.
Jeremy as President led a vote of thanks to Carol and a strong round of applause.
______________________________________
January 09 & 16 2020
The first Probus meeting of the year is traditionally for new member to give the members a brief thumbnail biography of their lives before Probus.
On January 9th we warmly welcomed three new members at our meeting each gave us a very interesting insight into their lives and careers which covered Scotland, Wales and England between them.
Michael Grundy gave us an entertaining talk on his times in the NHS as a consultant Orthopedic Surgeon having started working life as a tram-conductor in St Anne's. After retiring he acted as an expert witness and gave us some comical anecdotes. Michael and his wife Kirsty moved to Ellesmere fairly recently next to the home of their eldest son and wife and celebrated their 85th birthdays here.
Michael Colwill then told us of his interesting and varied life beginning in Clovelly from where he moved to London and took up his interest in photography at a studio. Challenging roles at Heathrow and working for Exide followed. The dark-room chemicals had an adverse effect and Michael eventually was advised move back to Devon where he then farmed. He became Controller of Exeter bus station in charge of logistics for up to 400 vehicles and their staffing. Then following running a seafront hotel in Torquay for a while. He and his wife Dawn moved to Ellesmere following a long-standing friend of his that he had known for 70 years who had moved here.
Malcolm Powell followed on marking his proud Welsh heritage to begin with. Again, another very interesting life featuring music, railways and in due course as a teacher/ head teacher locally. Malcolm then became an Ofsted inspector, finding most satisfaction inspecting church schools in Wales. He has a long-standing and loved position as an organist at St Mary's church, Ellesmere.
Our Probus Club audience gave the entertaining speakers each a warm round of applause and thanks for their talks.
The second meeting for January was held on 16th January where our speaker was Brendan Wignall, Headmaster of Ellesmere College, Brendan's talk was titled 'Ellesmere College, past, present & future'. Brendan said he came to Ellesmere College in 1995 as one of the youngest Heads in the UK, now he thinks he may be one of the longest serving Heads.
He began by telling us that the College was a Woodward school which is one of a number that was the vision of Rev'd Nathaniel Woodward with the aim of providing education at a low cost for the sons of middle class families with limited finances. He had this vision in around 1870 because by that time schools for the poor had been started by the State, and schools like Eaton catered for the wealthy, however, there no schools for what was the Middle Class. Ellesmere College was founded in 1879 by Canon Nathaniel Woodard as a boys' school in association with the Church of England, with the 114 acres of land being provided by Lord Brownlow. It was originally called St. Oswald's., opening in 1884 with a total of 70 boys.
It now has over 600 students, both boys and girls a mixture of full Boarders, weekly Boarders and day students from all over the UK and the world. Many of the students have become top sportsmen and women completing at an international level. Brenden said that Ellesmere was committed to developing individuals, and enabling them to be successful human beings, this is something that he thinks marks it out from the vast majority of other schools.
Brendan then took a number of questions from the floor.
On behalf of the members our President Jeremy thanked Brendan for a very interesting talk.
____________________________________________________________
December 05 2019
Ellesmere Probus Club speaker for the meeting on 05th Dec. was Ted Clewley, Ted's talk was titled 'Disaster Aid UK'. Ted was a member of Rotary international, Ted gave us a brief overview of how Disaster Aid works he explained that no money is given to ant government to provide the aid instead they provide equipment. Ted said that Disaster Aid International was formed in 2010 with partners in Australia, Canada, USA and the UK & Ireland.
Disaster Aid International's mission is to provide relief to help rebuild communities in disaster hit areas anywhere in the world, primarily in the form of temporary shelter, home repair kits and water filtration systems or other non-food aid.
Rotary having partners around the world allows them to coordinate and access areas after a disaster by utilising the best of local knowledge and resources to assess the situation on-the-ground and customise their response. Ted said that some of the countries they had worked in are Nepal. And the Philippines, they use local people on the ground to do the work and help them rebuild their damaged houses.
Some of the ready equipment they provide are "Lifeboxes" which contain typically: Tools; Water carriers, filter and bucket; Cutlery and plates; and soap Hygiene Kits. Also "Family Survival Kit" Comprising a family sized high-sided tent to United Nations standards plus the contents of a LifeBox. Ted said they also provide a Water Filter which can provide a long term water solution and produces an average of 10,000 litres of filtered water per unit a day, which ensure survivors of disasters have access to clean water as they rebuild their lives.
Ted then opened the floor to questions of which there were many.
President Jeremy then thanked Ted for a very interesting talk.
__________________________________
November 07 2019
The 7th November was the AGM of the Ellesmere Probus Club, the treasurer presented the clubs annual accounts and reported that the club still had a reasonably healthy bank balance, and as a result the committee had recommended that members club subscriptions remain unchanged.
At the meeting Jeremy Stretton was elected as President of the Club for 2019/20, Bill Ferries was elected as Vice President and Programme Secretary. Michael Judge was re-elected as club Treasurer, Paul Goulbourne was re-elected as Hon Secretary, Web manager and Publicity.
Brian Griffiths, David Edgington, Frank Bailey and Richard Herries were re-elected as committee members.
The outgoing president Fred Williams read out his annual report. And said how he had enjoyed his time as president, he thanked the committee for their support over the year. Fred said how well he had enjoyed the clubs 30th anniversary lunch held at the Bryn Howell Hotel, and thanked the two founder members of the Ellesmere Probus Club who were honoured guests at the lunch for attending. Fred wished Jeremy good luck during his tenure.
As all business had finished Jeremy then closed the meeting.
________________________________
October 17 2019
On 17th October The Ellesmere Probus Club celebrated the 30th anniversary of the founding of the club with a 3 course lunch at the Bryn Howell Hotel Trevor.
Over 50 members and guests attended, the guests included two of the founder members of the club. Throughout the meal members and guests were entertained by an amazing Magician 'Jack Dent' who moved round the tables doing tricks.
____________________________________________
October 03 2019
Ellesmere Probus Club was delighted to have a presentation from Julia Barrow Julia's talk was titled 'Shropshire Rural Community Council (SRCC')
Following a minute's silence in memory of our late member Bill Hitchen, President Fred Williams introduced Julia Barrow, who by coincidence had been tutored by Bill.
Julia runs SRCC, a Charity with £600,000 p.a income, 15 staff, 150 volunteers and 9 Trustees providing support services throughout Shropshire and Telford & Wrekin. Shropshire is a huge county with an ageing and relatively small population and presents challenges in many respects including isolation, loneliness, cost of living on fixed in- comes and limited rural public transport. Services tend to concentrate in the larger towns. Main activities include:
"Better Connected": Services provided include a) one-to-one hearing loss support at home and in Care Homes using volunteers who live with the same condition. b) Ad- vocates for people without family/friends in Care Homes ensuring that their needs are being met under Deprivation of Liberties legislation and befriending them. c) Good Neighbour Scheme with co-ordinators in outlying villages. d) Social Groups providing activities e.g. for people living with sight-loss meeting others and arranging activities. e) Care and Share Groups for people and their partners living with dementia. f) 'Botcher" sessions which is a chair-based boules activity organised into 50 teams around the county which have regular competitions. 


"Better Prospects": a)Community Fuel Buying: With 800 members buying together 100,000 litres of central heating fuel a month, proven savings of 3-4p per litre are common. b) Grants for people in need - funds are available for helping people in spe- cific financial need funded by donated winter-fuel allowances. Help is also given to switch utility suppliers giving potential savings of several £100s and provision of en- ergy saving lightbulbs.c) Wheels to Work - helping people get to work and stay in em- ployment with transport loans including for electric cycles and mopeds. Recipients pay the equivalent cost of a monthly bus-pass. 


Stronger Communities": Helping to set up rural groups locally and giving advice e.g. on Safeguarding, Health and Safety. Community led planning is given to Parish Councils as well as helping Village Halls with current and future needs assessments to make the more viable. Fund-raising: SRCC is very active in fundraising to help cover their costs, 70% of which is staff costs and 10-12% other overheads. Fundraising activities include the Great Shropshire Bake-Off, concerts and coffee mornings, sale of Christmas cards (for which all value goes to SRCC) and collection of used stamps/foreign coins. Overall income has reduced by 2/3rds over the past 10 years through falling local government support yet the services provided have expanded.
Where appropriate application for specific projects can be made by other charities for grants from SRCC such as Age UK and Rotary.
Following a substantial number of questions from the floor, Julia concluded her presentation by thanking Ellesmere Probus for the invitation and asking the members to "Support your Local Charity".
President Fred Williams thanked Julia for a fascinating and informative presentation then led a round of applause.
Further information can be found on-line at shropshire-rcc.org.uk
________________________________________
July 04 2019
Ellesmere Probus Club was delighted to have a presentation from David Nurse accompanied by Pete Clowes on 4th July 2019. David's talk was entitled "My Racing Career", giving an entertaining and informative summary of his exploits in the motor racing circuit. David's father ran a car-parts business in Birmingham and offered him a job as a salesman in the family firm. Asking his father buy him his first car he was told that he would have to pay half out of his earned commission. He got the bug straight away building his own car in which he competed in Trials Hills with success.
David's racing continued with Hill-Climbing at Shelsley Walsh in Worcestershire for instance and in Club Rallying. That developed into National rallying and eventually into International Rallying for which a highly-prized Competition Licence was gained. Travelling throughout Wales selling parts to garages David developed his racing experiences driving cars such as ERA and Renault Dauphine and being offered sound advice from long-experienced drivers. He confirmed that Motor Racing is a dangerous sport and had lost a close friend in a crash at Oulton Park.
David's success in motor racing earned him sufficient prize-money to be able to buy him and his wife a house outright! He competed as a co-driver in the Monte Carlo Rally starting in Glasgow and finishing in Monaco.
President Fred Williams invited numerous questions from the audience and concluded by thanking David and Pete for their fascinating talk with a strong round of applause from the Members.
________________________________________________________
May 03rd & 20th 2019
Ellesmere Probus Club's speaker for the first meeting of May was on 02nd. Clive Knowles, proprietor of the British Ironwork Centre. Clive invited the members to the Iron works for a guided tour. Clive gave us an informative background to how the site had become such a popular attraction for visitors from far and wide. He said had been brought up in Wolverhampton, a labyrinth of metalwork in those days. Clive moved to Oswestry with his young family to what was a farm, initially with Clive making window handles. the impressive site seen today is an evolution from the initial idea. The goal is to represent Britain in metalwork though not as a commercial exercise. Some projects of national significance have been created here by artists. The vast Knife Angel sculpture made from thousands of knives is travelling English cities to demonstrate how society is dealing with dreadful knife crime. It is currently in Coventry. Uri Geller challenged Clive to produce a huge Gorilla made from bent spoons which is on display here. The latest project is a metal police dog made from gun-parts representing the many dogs stabbed and killed on city streets by knife-criminals. There have been a number of commissions made at the Iron Works, a metal heart in Shrewsbury hospital made here from old medical equipment and a peacock at Gobowen hospital to name just a few.
After a series of interesting questions and answers we thanked Clive for his generous time and our vice-President proposed a vote of thanks, confirming that those of us present who could would make a contribution to the Centre's donation fund.
For more information on how to become a free member of the Iron Works visit the website https://www.britishironworkcentre.co.uk/
******************************************
The Club's second meeting of May was on the 16th, Phil Revell gave a talk titled 'Truth to Fake News' Phil gave a fascinating insight into his career journey from teaching to journalism.
Phil explained that "Real News" is only what someone somewhere does not want you to know or tell anyone about. All other news is 'advertising' "Fake News" and information. Newspapers have sub-editors whose role is to check the validity of the stories journalists submit. Some years ago, the Shropshire Star ran a front page article about Prince Charles being at Ludlow Racecourse. However, his visit had been called off at the last minute because of fog!
In the old days reporters spent their main time in the local community researching and investigating potential stories. Today journalists rarely leave their offices and as their articles are submitted fully digitally straight onto the draft newspaper, nobody is there to check the accuracy. The staff who did that have been delayered to cut costs as advertising revenue fell. The result is that articles tend now to be the writer's view of what has happened not what actually has happened. Brexit is a good example - every week the public are told the 'sky will fall in' but that is regularly proved wrong.
You people don't now buy newsprint. Increasingly they gather their 'news' from social media, becoming obsessive about reinforcing their own views and prejudices. This is leading to polarisation of views and allows leading politicians or instance to claim, "Fake News". Phil said his most impressive interviewee was David Blunkett as Home Secretary who gave Phil a detailed 5-minute answer to an unexpected question.
There were numerous questions and anecdotes from the Probus members.
The President thanked Phil for his very entertaining and interesting presentation and the members gave a round of applause.
**************************************************
April 4th & 18th 2019
Our first meeting in April was on 04th our speaker was John Revell Davies with a talk titled 'The Commonwealth War Graves Commission'
John explained how the War Graves Commission was started, he said it owes its existence to the vision and determination of one man - Sir Fabian Ware. He was neither a soldier nor a politician; Ware was nevertheless well placed to respond to the public's reaction to the enormous losses in the war. At the age of 45 he was too old to fight but he became the commander of a mobile unit of the British Red Cross. Saddened by the sheer number of casualties, he felt driven to find a way to ensure the final resting places of the dead would not be lost forever. Under his dynamic leadership, his unit began recording and caring for all the graves they could find. By 1915, their work was given official recognition by the War Office and incorporated into the British Army as the Graves Registration Commission. The Commission's work began in earnest after the Armistice. Once land for cemeteries and memorials had been guaranteed, task of recording the details of the dead began. By 1918, some 587,000 graves had been identified and a further 559,000 casualties were registered as having no known grave. John told us about the history of the building of the large well-known cemeteries, many took years to be completed. There are war graves in cemeteries all over the world, from Bagdad to Burma, each war grave is maintained by the Commission wherever they are.
When he finished his very informative and entertaining talk John took a number of questions from the floor.
************************************
Our second meeting of the month was on April 18th our speaker was Barry Probin with a talk titled 'Whixall Moss History. Barry said that the Moss in the Whixal area Straddles the English/Welsh border near Whitchurch, Fenn's, Whixall & Bettisfield Mosses National Nature Reserve is a remarkable wilderness. It is not only a Site of Special Scientific Interest, but a European Special Area of Conservation and a Wetland of International Importance. The story of the mosses starts 10,000-year ago with the Ice Age, Barry explained told the story of the Mosses from prehistoric bog marshes to military use in the Second World War. A Bronze Age axe found in a layer of 3,400 years old Scots pine stumps in the peat, and the discovery of three preserved Bronze Age and Romano–British bog bodies, tell us that people have lived and worked here for a very long time.
At nearly 1,000 hectares, the Mosses are the third largest and one of the most southerly lowland raised bogs in Britain.
The Reserve's acidic and waterlogged environment allows an outstanding number of specialist bog plants and insects to thrive. This, along with the fascinating evidence of its former peat workings. For 500 years, small-scale peat cutting at the edge of the Mosses gradually enabled the outer areas to be turned into fields. Mechanised commercial cutting of peat began in 1968, but when the rate of cutting quadrupled in 1989, a campaign was launched to rescue the Mosses. The central area was acquired as a National Nature Reserve, and in 1990, large-scale cutting was brought to an end. Natural England and the Countryside Council for Wales have been restoring this unique habitat for nearly 20 years. they have cleared forests, trees and bushes, dammed the peat cuttings to restore water levels, and controlled storm water run-off.
As a result, bogmosses and cotton-sedges now cover the Mosses again.
******************************************************
March 7th & 21st 2019
Our first meeting in March was on 07th, our speaker was Simon Aeriey with a talk titled 'The Celtic Saints'. Simon who is a Master Story Teller told us that St Patrick who was for a while a Roman slave in Ireland who managed to escape back to his home in Britain. He returned to Ireland to convert the Celts to Christianity. Patrick allowed the Celts to keep some of their own rituals and blended them into Christianity, this method made converting them easier.
Simon regaled us with a number of stories about the Celtic saints and how Iona was one of the main centres of Christianity. During his story telling Simon took a number of questions, which he answered without pausing, which showed his depth of knowledge on the subject.
President Fred then thanked Simon for a very interesting and entertaining talk.
************************************
Our second meeting in March was on 21st our speaker was Andy Wigley with a talk titled 'Aerial Archaeology'. Andy said he works for Shropshire Council as Historic Environment Manager, and Shropshire council carry out aerial surveys of ancient monuments in Shropshire funded in part by English Heritage. Andy explain that using light aircraft was the best and most economical way of viewing the Ancient sites which are made up of Motes, Hill Forts, Mote & Baily Castles, and Roman settlements etc. And in drought conditions are the best way of finding uncharted sites. Andy said that Shropshire is particularly well endowed with hill forts and just about every hill top in the south-western area has one.
Andy took us on a visual tour of Shropshire's ancient monuments.
Fred the Club's President thanked Andy for a very interesting presentation, and invited questions from the floor, of which there were many.
*********************************************************
February 21st 2019
Our second meeting in February was on 21st our speaker was one of our members Bob McBride with a talk titled 'My Life in the RAF and Beyond'
With the aid of some slides Bob gave us an amusing talk about his working life. Bob said that as a youngster he had been in various youth organisations such as the Scouts and the Air Cadets he really enjoyed the Air Cadets as they went flying. He started his working life working in the early 60s for the railways in Scotland. Then after a night out in a few pubs, he and a couple of pals decided to go to a RAF recruiting office, the following week they had their medicals, he gave the railways a week's notice, told his parents who were a bit taken aback and a week later he was on a train to his basic training. Bob then gave us humorous overview of Basic training, and life in the RAF during the height of the Cold War in the 60s & 70s. Bob was posted to a number of RAF stations throughout the UK and Europe. Bob said he always fancied going into the boat section of the RAF and he was told the best way to get there was to sign up for the transport section and then transfer later. He joined the transport section passed his driving test in Cardiff and ended up driving all types of vehicles. When he left the RAF in the late 70s Bob said he tried a few jobs driving heavy vehicles delivering to Liverpool Docks, at one time causing the Dockers to go on strike because he tried to speed up the unloading of his waggon. Bob then got a job with ETC in Ellesmere driving their timber waggon, and went all over Wales collecting timber.
He eventually ended up not only collecting and delivering timber but with their agent buying for the company.
Bob has had an interesting working life, and is very involved in the community through Rotary, The British Legion to name but a few, mainly by not knowing how to say NO.
Thanks Bob for a very interesting talk. I can't wait for part two.
January 17th 2019
Our second meeting in January was on 17th. But as we had a mix up with the planned speaker, Jeremy Stretton one of our members filled the void with 2 presentations.
The first was the history of Bungee jumping, ending with a short video of Jeremy's Bungee jump to raise money for St Mary's Church Ellesmere.
Jeremy's second presentation was a brief potted history of his time working as a Tax fraud investigator for HMRC. With many humorous tales of Tax avoiders being confronted with the Tax inspector.
_______________________________________________________________________________
January 03rd 2019
The Probus Club's first meeting of the year is traditionally the new members talk, where new members are asked to give a brief résumé of their life and career.
This year we had 6 new members to fit into the ninety-minute meeting, which meant that President Fred had a tough job ensuring that nobody overran their allotted time. This was aided by Jeremy bringing along a kitchen timer.
I always enjoy this meeting and it is always a surprise at the cross section of careers members have had, such as working in the Oil industry, a Veterinarian, ex RAF, an Educator, and a Police superintendent.
Thanks to all who took part, it is not easy to stand up in front of your peers and give a verbal biography of yourself, even worse to do it within a strict time slot.
_____________________________________________________________________
December 06th 2018
The Probus Club's speaker for 6th December was Barry Hayes with a talk titled Rowing the Pacific Ocean. Barry began with a brief introduction to his early life, he said his mother always told him he can do anything if he wanted if enough, his father was his hero he was in the Royal Navy and was away for nine months and then at home for three months, Barry said his father always came home with stories of adventures and wars. Barry then told us an fascinating and at times amusing story of how he decided to row the Pacific Ocean with a crew of four. Barry said he had never been to Sea, never rowed and had no idea how to go about rowing the Pacific. But he persevered and with the help of social media managed not only to track down and find a team of four others and get hold of a second hand boat. Barry said that at one stage a week before the start they didn't even have a boat. But with luck and tenacity they managed to find a boat. And after a few more setbacks they were ready for the start and off they went and rowed the Pacific, they not only rowed the Pacific they came second out of an original starting number of 13. Barry said that although the team were elated at coming second it had left them all with large debts. However this hasn't deterred Barry because he then went on to row the Indian Ocean, from which he has just returned.
The President then thanked Barry for his inspirational talk. Barry then took a number of questions from the floor.
All agreed that Barry's talk was an inspirational boy's own story of one man overcoming many setbacks to succeed with his adventure.
For more information about Barry's talks check his website http://www.barryhayes.co.uk/
_________________________________________________________________________
November 15th 2018
The Probus Clubs speaker for 15th November was Chris Stretton with a talk titled 'Memoirs of the Iodine Surgeon'. Chris gave us a very interesting about the three Surgeons from the Stretton family who were practicing between the 1840s to the 1950s and all three helped to make important advances in medical science. However Lionel Stretton made one of the most important discoveries. Chris said that if Lister was the pioneer of antiseptic surgery, then Lionel Stretton was one of the pioneers intent on improving and enhancing Lister's work. His association with identifying and refining the use of "tincture of Iodine" was ground breaking, by demonstrating the direct benefits of using tincture of Iodine a specific, lower concentrations which reduced the irritation associated with earlier treatments. Chris told us many amusing stories about Lionel and told us he was also responsible for developing several of his own inventions for improving surgical practice, including operating tables, cabinets for operating equipment, commodes to help patients after surgery and many other medical improvements.
His took a number of questions from the floor, after which our President Fred Williams thanked Chris for such an interesting story.
If you want to find out more about the Iodine Surgeon and his family please take a look at this very good website https://johnlionelstretton.com/ which also has a virtual tour that brings the past to life.
April 19th 2018
The Probus Clubs speaker for 19th April was Stephen Drew with a talk titled 'Medic Malawi'. Stephen told us that he was head of a school in Malawi for some years before returning to the UK to be head of Wrekin Collage. But his heart was still in Malawi and he travels to Malawi very often he said the people are lovely very kind people with no or very little bribery and corruption. Stephen briefly told us the history of this land locked country with no natural resources He said that from independence in 1964 until 1994 Dr. Hastings Banda (he was a GP in Scotland) was president, then they had an election he was not reelected, and unlike other countries in the area he stepped down, Stephen's story was interspersed with some amusing stories of his time there, and his various visits.
Stephen said he became chairman of the NGO charity Medic Malawi which is a small grassroots charity committed to providing healthcare, support for aids orphans, and education. Stephan said the charity is funded by donations from individuals and organisations across the UK. And unlike most other NGOs there are no administration costs or UK salaries, ensuring that 1000% of money raised goes directly to the projects they support
At the conclusion of his talk Stephen took a number of questions, after which John Shone our President thanked Stephen for his very interesting talk.
_______________________________________________________________________________________
April 05th 2018
The Probus Clubs speaker for 05th April was Dr. Peter Chevins with a talk titled 'Your wonderful brain'. Peter is honorary senior lecturer in Neuroscience Keele University. Peter gave a very interesting talk aimed at the layman, Peter started his talk by telling us that the human brain is an enormously complex organ that allows us to think, move, feel, see, hear, taste, and smell. Peter had a model of a brain which he passed around his audience, he explained that the brain is made up of three main parts: the forebrain, midbrain, and hindbrain, and for this talk he intended to briefly explain what these controlled in the body. Peter gave us a number of fascinating facts, he said that the human brain is capable of 1,016 processes per second, which makes it far more powerful than any existing computer, and Each neuron can transmit 1,000 nerve impulses per second and make as many as tens of thousands of synaptic contacts with other neurons. Perter said that in general, men's brains are 10% bigger than women's, even after taking into account larger body size. However, the hippocampus, the part of the brain most strongly linked with memory, is typically larger in women.
Peter explained what part of the brain when damaged caused Parkinson's decease, and that research was going on that may in the future develop a cure for it.
At the conclusion of his talk Peter took a number of questions, after which John Shone our President thanked Peter for his very interesting talk.
___________________________________________
March 15th 2018
The Probus Clubs speaker for 15th March was Glyn Gaskill with a talk titled 'Llanymynech Lime Industry'. Glyn said he used to be a science teacher which kind of drew him to the Lime Kilns. Glyn explained how Limestone, which is derived from the shells of undersea creatures got to Llanymynech, he said that many years ago the area now known as Llanymynech was very far further South in warmer climes, and over the Millennia the land mass gradually move to it's present position, however it is still moving. There were two quarries at Llanymynech with separate owners one on the English side of the boarder and one on the Welsh side, with Limestone from both quarries going to the same wharf at the canal, they even had two separate tunnels alongside each other under the road. Glyn went on to say that Prior to the opening of the Montgomery Canal in 1796 then known as the Ellesmere canal, limestone quarrying was undertaken on the site on a relatively small scale, although lime kilns for lime burning appear to have been within the quarry from at least 1753. In 1806 a tramway and incline was constructed to transport limestone from the quarry to a new wharf on the canal. A second tramway was constructed to the east of the site sometime between 1807–1837 and this became the main transport route, remaining in use until the closure of the quarry in 1914. The Hoffman kiln was the last major development on the site and is believed to have been built around 1900, along with additional tramways and rail track. The kiln, which is exceptionally well preserved, has two tunnel vaults entered through 14 round-headed arches. The chimney, a local landmark, stands on a plinth and is around 139 ft high. Glynn said the site is now a community heritage site with thousands of visitors every year.
Glynn then took a number of questions, after which the Probus President John Shone thanked Glynn for a very informative talk, which had wetted our appetites to visit the site.
To find out more about the heritage site please check the website http://www.llanymynech.org.uk/
___________________________________________________________________________________________
February 1st 2018
The speaker for the Probus Club's meeting on January 18th was Dorothy Nicholle with a talk titled 'The story of English pub signs'. This was obviously a favourite subject of Dorothy's dating back to her childhood. Dorothy said when she was a child her father used to take them on holidays navigating via Pub signs. Dorothy told us that Pub Signs had been around in England since Roman times, starting out as a bush hanging out of a window, to let people know that Ale was sold there. And she said if you look closely at the Bayeux Tapestry you can see a building with a bush hanging out of it, proof Dorothy said that Pub signs were evident during the Battle of Hastings.
Dorothy showed us numerous pictures of Pub signs throughout the ages, and explained how the history of the UK can be traced through Pub Signs, fascinating.
President John Shone asked for questions from the floor, he thanked Dorothy for a very entertaining and interesting talk, which everyone enjoyed.
________________________________________________________________________________________
January 18th 2018
The speaker for the Probus Club's meeting on January 18th was John Williams with a talk titled 'The development of electricity'. John said Electricity was first discovered as a static electricity, if you rub an amber or something shiny you can use it to attract things. Then someone figure out way to produce more of it and to store it in thing called Leiden Jar. The first use of produced electricity was in show business. Electricity can induce movement in dead frog leg. Then some small towns built small power stations producing enough electricity to power a few Trams or light a few home. John said that in about 1890 Wrexham converted a brewery once owned by Walker Brewery's into a power station, (this was on the site where the lone tall chimney is in Wrexham. Wrexham football ground held floodlit matches also at that time, obviously not the sort of floodlit grounds we are used to. The main problem with the type of electricity distributed from theses power stations was that it was what is called DC 'Direct Current' which is no good for modern appliances, and is very difficult to deliver over any great distance. Eventually this DC was converted into AC 'Alternating Current' which we use today. John said that Electricity first came to Overton in 1926 the supplier was Archibald Rennie Gamble, known locally as Archie. In 1926 Overton had a brand new Village Hall and Mr. Gamble was invited to install a small generating plant for its lighting and, at the same time, a further plant was installed in a bakery in Penyllan Street. In 1948 the Electricity Supply Industry was nationalised. However, Mr. Gamble fought the might of Government and continued to generate power until 1953.
Other countries in Europe were well ahead of us, by generating cheaper electricity from waterpower, while we didn't bother much developing other sources of generating electricity because we had lots of coal that due to low wages was relatively cheap to mine. Because of that we lagged behind and stayed with Gas lighting for a long time, while countries like Norway developed Hydroelectric powered electricity. However a number of Hydro plants were built in Wales and Scotland. John thought that we had been very slow developing our distribution and generating network. He said that during the very cold winter of 1947 the government of the day realized that the electrical supply couldn't keep up with demand, so mothballed power stations were ordered to be reactivated, as a result Wrexham's Power Station was recommissioned, this cost lots of money and took so long that the winter was about over by the time it came online.
John said he thought that the way ahead was Wind & Solar power, and if the government had the will even Hydro power, he didn't think that Nuclear had a future today due to the cost of construction, and then getting rid of the waste, then decommissioning.
After taking a number of questions, John Shone the Probus President thanked John for his excellent talk.
___________________________________________________________________
December 07th 2017
The speaker for the Probus Club's meeting on December 07th was Marie Carter the Archivist for RJAH Orthopaedic Hospital. Marie said that the Robert Jones & Agnes Hunt Orthopaedic Hospital was the vision of one person Dame Agnes Hunt. She was born at Boreatton Park, Baschurch on 31st December 1867, the sixth of eleven children of Rowland Hunt. At the age of ten she developed a painful hip condition, and in 1884 she moved with her family to Australia. The family returned in 1887 and starts training at the Royal Alexandria Hospital, Rhyl, and qualifies as a nurse at the Salop Infirmary Shrewsbury. In 1900 she opens a convalescent home for children at Florence House, Baschurch with nursing colleague Emily Goodford as joint superintendent. In 1903 she first met with Robert Jones, orthopaedic surgeon in Liverpool, whom she consults about her hip condition. He operated on her to try to alleviate the pain. Throughout the first War she nursed wounded soldiers returning from the front many with Trench Foot who she personally nursed back to full health, no doubt once fit to be sent back to the front. In 1918 she receives the award of the Royal Red Cross. Marie said that Dame Agnes was a very formidable lady, she was always known as Sister and didn't suffer fools gladly, she had a reputation of running the Hospital almost singlehandedly and didn't have much time for formal meetings etc, if she wanted to do something she did it, and argued the consequences later. In the early 1920s the Baschurch Home moves to Oswestry Parkhall to the site of the Army hospital and becomes the Shropshire Orthopaedic Hospital. Agnes Hunt continues as Honorary Superintendent. And was Created Dame Commander of the British Empire in 1926. In 1927 she founded the Derwen Cripples' Training College, as it was called in those days. Dame Agnes dies on 24th July 1948 at the age of 80, just after the NHS absorbed her hospital. It became a NHS Trust hospital in 1994.
Our President John Shone then opened it up to questions from the floor of which there were many, he then thanked Marie for her very interesting talk.
_________________________________________________________________________
November 16th 2017
The speaker for the Probus Club's meeting on November 16th was Peter Mullins his talk was titled 'Berlin during the cold War'. Peter said that he joined the Welsh Guards and did his training at Parkhall camp, Oswestry where over 1,000 men were being trained. He subsequently married and bought a house in Oswestry, where he still lives. After various jobs in the British Army, he and his family were posted to Berlin and they were living in a small apartment in West Berlin. Peter said that after some training he, with his family was sent to Potsdam in East Berlin to join the British Mission there (BRIXMIS). Peter explained that following the establishment of the four Allied zones of control in Germany after the Second World War, it became clear that some mechanism was needed to facilitate liaison between the occupying military governments, particularly between those of the Western Allies and the Soviet Union. With the huge amount of bomb damage clearance and building work going on a number of Soviet Solders bodies were found. These needed to be repatriated; the exchange of military liaison missions appeared to offer a convenient solution to this among other things.
The British Mission comprised members of the British Army, Royal Navy and Royal Air Force who conducted uniformed liaison activities in marked cars and in two Chipmunk light aircraft, the latter ostensibly to allow aircrew to maintain crew currency while posted to the Mission. Peter said that BRIXMIS maintained a permanent presence in its nominal home, the Mission House in Potsdam, which was a huge house that had been owned by a Jewish family, (it has since been returned to the family). Peter said that the house was provided with a housekeeper, a cook and other servants, by the Soviets, they were basically there to spy on them, Spies spying on the Spies. As the team were aware of this all conversation other than general conversations were done in the garden of the house. The main task of the mission was to travel around East Germany and photograph military vehicles, the pictures were sent back to the MOD in the London, from the photos they could then establish any changes to them or extra armaments fitted. They also followed Military convoys and photographed trains. To help them with this task the MOD purchased Opel cars in the West flew them to the UK where they were souped up, 4 wheel drive fitted, and extra fuel tanks. Younger readers should remember this was in the days before Satellites, and Drones. Peter told us many interesting stories about his time as a Spy, too many to put in this short article.
Peter then took numerous questions from the floor. Our President John Shone then thanked Peter for his very interesting talk.
October 5th 2017
The speaker for the Probus Club's meeting on October 5th was Kenneth Ballantine his talk was titled 'The Home Front'; Kenneth kindly stepped in when the booked speaker had to cancel due to illness.
Kenneth, took us through the history of the RAF, he said the RAF is the world's oldest independent air force: that is, the first air force to become independent of army or navy control. The RAF was founded on 1 April 1918 by the amalgamation of the Royal Flying Corps and the Royal Naval Air Service and was controlled by the British Government Air Ministry, which had been established three months earlier. After the First World War, the RAF was greatly reduced in size and during the inter-war years it was used to "police" the British Empire. The RAF underwent rapid expansion prior to and during the Second World War. During the war it was responsible for the aerial defense of Great Britain, the strategic bombing campaign against Germany and tactical support to the British Army around the world. Kenneth explained the help Neville Chamberlin gave to British forces by his appeasement foreign policy, and in particular for his signing of the Munich Agreement in 1938, conceding the German-speaking Sudetenland region of Czechoslovakia to Germany, this gave us a breathing space to rearm. However, when Adolf Hitler later invaded Poland, the UK declared war on Germany on 3 September 1939, and Chamberlain led Britain through the first eight months of World War II. Kenneth told us about Pilots and Aircrew from Shropshire such as Trevor Bower DFC, ISM who was a veteran rear gunner, and Flight Lieutenant John Trotman, who was awarded the Distinguished Flying Cross twice over, he is now 94 years old, and still flying from Sleep airfield near Wem. This was a truly fascinating story of true local heroes.
Kenneth then took a number of questions from the floor. Our President Ian Hutchings then thanked Kenneth for a very interesting and enlightening talk.
____________________________________________________________________________-
July 6th 2017
The speaker for the Probus Club's meeting on July 6th was Trevor Wilford who was accompanied by his wife, Brenda; he gave us a presentation on the history of Cadbury's from the. Trevor said he worked for Cadbury's from the mid 50s until 1980s, first at Bourville where he was trained, in 1968 he was transferred to their new Coco been processing factory at Chirk where he remained until he retired in the 80s.
Trevor explained that Coco beans come from the cacao tree, which is native to the Americas. It originated in Central America and parts of Mexico. More than 5,000 years ago, and was so rare that it was used currency.
Cadbury's first major breakthrough occurred in 1866 when Richard and George Cadbury introduced an improved cocoa into Britain The firm began exporting its products in the 1850s. In the 1880s the firm began to produce chocolate confectioneries.
In 1878, the brothers decided to build new premises in countryside four miles from Birmingham. The move to the countryside was unprecedented in business. Better transport access for milk that was inward shipped by canal, and cocoa that was brought in by rail from London, Southampton and Liverpool docks was taken into consideration.
Trevor then showed us a quaint DVD made in the mid 50s, which gave an overview the company, there were over 5,000 men and women working for Cadbury's at Bornville, the men and women where segregated with separate management dinning room etc, and any man who had to regularly enter the women's area such as delivery men had to wear a red armband. Trevor said that Cadbury launched its Dairy Milk bar in the early 1900s it was a product of exceptional quality with a higher proportion of milk than previous chocolate bars, this was achieved by mixing the milk with sugar and condensing It into a thick glutinous substance, this was mixed with liquid chocolate, which was how they got 11/2 pints of milk into a bar of chocolate, it was a great sales success, and became the company's best selling product.
Trevor then took questions from the floor. Our President Ian Hutchings then thanked Trevor Wilford for a very interesting talk.
____________________________________________________________________________________________
June 15th Annual outing 2017
The Probus annual outing this year was a visit to the Lloyd George museum at Llanystumdwy, Cricieth, and then on to Portmadoc.
Lakeside coaches transported forty-seven members and guests; we left Ellesmere in glorious sunshine, which remained with us throughout the day.
When we arrived at the museum at Llanystumdwy we were first shown a film about Lloyd George and his life, then we toured the museum and grounds, the museum containes a unique display of objects - caskets and scrolls presented to him as freedom honours, medals, paintings, pictures, documents such as the Versailles Treaty, 'Lloyd George's crown', costumes and personal items.
Highgate cottage, which is in the grounds, is the cottage where Lloyd George was brought up. It is furnished as it was when Lloyd George lived here as a child between 1864 and 1880.
The original desks of Lloyd George and his brother can be seen here, and the shoemaker's workshop has been recreated. You can enjoy the Victorian cottage garden.
The burial place of Lloyd George is also in the grounds; this is where he chose to be buried, it is in a very peaceful spot alongside, and overlooking the river Dwyfor.
The museum is well worth a visit.
After the museum visit we were transported to Porthmadog where we had time to look around and enjoy some lunch, and liquid refreshment, before the coach returned to pick us up to take us back to Ellesmere.
Everyone said they had an enjoyable day out.
______________________________________________________________________________________________
April 20th 2017
The speaker for the Probus Club's meeting on April 20th was local Historian Chris Jobson with an illustrated talk about the history of Ellesmere Workhouse. Chris started by giving us a brief history of workhouses in England; he said that the first workhouse was build in Shrewsbury in 1784, on the site of what is now 'Shrewsbury School'. Chris said the success of the Shrewsbury Incorporation, led to the formation of a number of other such Incorporations in the area, including Ellesmere. Ellesmere together with the parishes of Baschurch, Middle, and Hordley, was incorporated under a local Act in 1791. This gave it the powers, amongst other things, to erect a workhouse, which it did in 1792 at Haughton. Chris showed copies of the record ledgers showing who paid what towards the building and running of the Workhouse in Ellesmere, everyone who wasn't classed as a Pauper had to pay some rate to the Parish for the workhouses upkeep. Ellesmere Workhouse opened in 1795. The building and the regulations for the government of the Workhouse are very similar to those adopted at Shrewsbury. The number of inmates was 198, 50 women, 34 men, and the rest children. All inmates had to work the Men Women & Children were separated and lived apart in the building. All inmates had to do some form of labour, the men mainly crushed larger rocks by hand with large hammers to make small stones to make roads, the women & Children did what was called Oakum picking,
Oakum picking involved teasing out the fibers from old hemp ropes, which was basically taking apart by hand old ropes which had been soaked in Tar over many years, this material was then sold and used as a Caulking material to make wooden sailing ships watertight, this type of work was not nice and made the workers fingers tear and bleed. The women also made all the clothes that were worn by the inmates.
After 1834 the new Ellesmere Union took over the existing workhouse at Haughton. It could accommodate 350 inmates and centered on a three storey H­shaped main building, with males accommodated in the west wing and females in the east wing, which also contained a chapel. The workhouse had its own graveyard at the north of the site. Chris said that not all Workhouse superintendents were brutal and cruel; some even employed schoolteachers, although to try to deter people from going to them the general thought was not to make Workhouses nice places. Chris read out a very rare first hand account of Christmas at the Ellesmere Workhouse at the turn of the 19th Century, written by John Ayscough, who wrote the series of stories Gracechurch, which was based on Ellesmere at the end of the 1800s, his account showed that the inmates were allowed to celebrate, and had a Christmas tree and a Christmas dinner. Chris said that there is much more to find out about the Ellesmere Workhouse, however after it closed in 1930 the remaining 6 inmates plus all the records were sent to Morda Workhouse near Oswestry, and unfortunately all the records were destroyed, which has made research more difficult.
After the talk Chris took a number of questions from the floor, the Probus President Ian Hutchings then thanked Chris on behalf of everyone for his excellent talk.
_____________________________________________________________________________
March 3rd 2017 Meeting
The speaker for the Probus Club's meeting on 2nd March was John Butterworth MBE with a talk titled 'Hitting the Headlines. John was editor of many local newspapers in the West Midlands, and his talk took us through his career from the 1970s to the present day interspersed with many amusing anecdotes. John said in the 1970s before he left school he was deciding whether to go to University or go into journalism, when he saw an advert for budding Journalists to apply to the Daily Mirror to join their training scheme, there where 8 places up for grabs. John said the Mirror had bought a number of local newspapers in Devon and Cornwall where they sent their reporters to dry out and trainee reporters were they learnt to go out and meet local people and make contacts in the community, unlike today when it is mostly done by email and phone. This made a fantastic training scheme for budding Journalists. John was one of the 8 to be picked and when to work for the Daily Mirror as a trainee on £18 per week. While living in South Devon, john had digs with a couple who were both Doctors and worked in Nepal treating people with Leprosy, they came back to their house in South Devon every few years staying a year or more training, before returning to Nepal. John said the best celebrity he ever interviewed when he was training was Cliff Richard he gave him over half an hour of his time.
In 1977 Bruce a friend of John's bought a Landrover to drive it to Nepal and give it to the two doctors to help with their work, John and his wife were invited to join the expedition, which he did without a second thought, his wife was a Pharmacist and she helped for a while when they reached Nepal. John's career went from strength to strength, working as assistant editor of the Halifax Evening Telegraph, then becoming in the 1980s at the age of 29 editor of the Leek Post. Some of the many publications John worked for were Stone & Eccleshall Gazette, Bromsgrove Messenger Advertiser, Shrewsbury Chronicle which was then the oldest local newspaper having been published since 1772. In 2008 John was awarded the MBE for services to Journalism. There were so many stories John that I don't have room to include them all, as the editor would take their red pen to the article and ruthlessly edit it.
After taking a number of questions, the Probus President Ian Hutchings thanked John for his excellent talk.
__________________________________________________________________________________________
February 16th 2017 Meeting
The speaker for the Probus Club's meeting on 16nd Feb was John Burlton with a talk titled 'Chirk Castle, the early years'. John took us on a journey from the building of the Castle in 1295 by Roger Mortimer, uncle of Roger Mortimer 1st Earl of March, as part of Edward the 1sts chain of Castles across the North of wales It guards the entrance to the Ceiriog Valley. It was the administrative centre for the Marcher Lordship of Chirkland. Chirk Castle was modelled on Beaumaris Castle on Anglesey. The castle may have originally been envisaged as a rectangular enclosure with towers at the corners and halfway along each side. If so, only the northern half of the design survives, stopping beyond the central towers on the east and west. The simple gate through the eastern part of the north wall is probably original. Additional outer defences were dismantled during later landscaping.
John said for the next three hundred years it had a number of owners, most were Barons & Earls who were given the Castle for helping the King win battles or doing favours for the King. At one time King Richard the 3rd owned it, After the War of the Roses, the castle settled in royal hands on the execution of Sir William Stanley in 1495. The south range was partially rebuilt in by King Henry the 8th in 1529, reusing stone from earlier work. The old hall was subdivided and new living accommodation provided to its west. In 1563, the castle was granted to Elizabeth I's favourite, Robert Dudley, soon created earl of Leicester and Baron Denbigh, who held it as part of his extensive north Wales properties until his death in 1588. Sir Thomas Myddelton a son of the governor of Denbigh Castle and successful London merchant purchased the castle in1595 for about £5,000.
John said that was the end of this talk, his next talk was from the Myddeton's purchasing it. After fielding a number of questions, the Probus president Ian Hutchings thanked John for a very interesting presentation.
____________________________________________________________________________________
Meeting 2nd February 2017
The speaker for the Probus Club's meeting on 2nd Feb was William Boyce with a talk titled 'The age of jet aircraft'. William took us on a journey from the concept of the Jet engine by Frank Whittle in the late 1920s, through to the present day. However like most useful inventions the same work was going on in other parts of the world. In Europe, Germany was also developing a fighter Jet, William said that in the 1930s a German with a photographic memory was sent over to England and he was shown Frank Whittle's work, which through his photographic memory he took the information back to Germany and this helped to develop Germany's first Jet fighter. Unfortunately Britain loosing out by giving away our development secrets became a theme thorough out the story of Jet Aircraft.
After the war ended, the UK were still way ahead of the game, in 1951 the UK put the English Electric Canberra into service as a light bomber. It was designed to fly higher and faster than any interceptor aircraft.
With commercial jet aircraft now being built things moved ahead very fast, in 1952 BOAC operated the first commercial jet service, from London to Johannesburg with the de Havilland Comet. This highly innovative aircraft travelled far faster and higher than the propeller aircraft, was much quieter, smoother, and had stylish blended wings containing hidden jet engines. However, due to a design defect, and use of aluminium alloys, the aircraft suffered catastrophic metal fatigue, which led to several crashes. In those days not a lot was known about metal fatigue, this series of crashes gave time for the Boeing 707 to enter service in 1958 and this came to dominate the market for civilian airliners.
William told us the history of the iconic Jet bomber the Vulcan, which believe it or not was designed in the late 1940s and was deployed by the RAF from 1956 until 1984. There are now no more Vulcans flying. The next iconic fighter Jet was the Harrier Jump Jet. Originally developed by UK manufacturer Hawker Siddeley in the 1960s, the Harrier emerged as the only truly successful V/STOL design of the many attempted during that era. Sadly we gave it to the Americans. Ian Hutchings thanked William for a fascinating and very informative talk, which made one proud to be British.
___________________________________________________________________________________
Meeting January 19th 2017
The planned speaker on the History of Electricity was unable to attend. Brian Udell and Ian Hutchins stepped in on the day.
Brian gave a very interesting presentation on his family history and their links with South Africa. One arm was the Arbuthnotts of Peterhead, Scotland which is traced back to 950AD. Around 1850 James and Jane fell on hard times and took up a government scheme to settle in SA with a 50 acre plot. Having deposited funds in U.K. to be redeemed in Durban they arrived to find the funds embezzled. A number of settlers lost all their goods in shipwrecks on the sand bar off Durban. Their land was poor quality and unable to sustain a living. The family sold the land and moved Sou to Durban to grow sugar.
A second arm of Brian's family is the Hawksworths, then steelmakers in Scotland whose steel was used by the Royal Mint as coin stamps. Around 1850 father and four sons moved to SA leaving his wife behind forever to establish a sugar plantation on the South coast. She would not see them again. The two families intermarried and bore Brian's great grandfather Ben Iba. Ben fathered numerous children with the aim of each one having the initial of the letters in ARBUTHNOT and almost got there! He started a sugar mill and built a railway throughout the plantation. Planters got together to employ indentured Indian labour as locals were not interested. planters had a range of attitudes to the Indian workforce, some harsh and some benevolent. Gandhi visited SA and discontent began amongst the Indian workers leading to revolt and rioting. They attacked the farm, police were alerted and two Indians shot dead, two others dying of wounds. Brian's grandmother hunted black and green mamba snakes claiming she could smell them. Her son went to school in a donkey cart. On persuading his driver that he could sit on the donkey, the driver poked it with a shark stick to make it move. It bucked and threw him off. Grandmother repaid the driver with a swift uppercut and laid him out! Then came the Great Depression - the bank called in the overdraft and the mill was sold away.
The Udell side of the family : grandfather was self-made man with brass foundry in Birmingham. Ten of their children including Brian's grandfather moved to SA. he joined the Mounted Police and escaped the Boer War due to severe Enteritis. He was then posted to the South Coast, met and married one of the Hawksworth girls. He left the police and began a brewery in Transvaal. Brian's father was put through University funded by his mother's earnings from sales of her milk, butter, eggs etc. He qualified as MA Education and was not allowed to serve in WW2. His own brother joined the Medical Corps and fought all the way up through Kenya to Alexandria to fight in the desert campaign of North Africa. His other brother was prosecuted for climbing a radio mast. He joined up and fought in the siege of Tobruk where he was killed by a strafing Stuka.
Ian reflected on some of his times.
On the way to being ordained by the Bishop of Liverpool he passed through Notty Ash and realised for the first time that it is a real and not fictional place! His first curaçao was in St Helens which was then a mining community in decline, there were still two pits running. The community was full of ex-miners, old men many with serious lung complaints but very stoical. They were simply satisfied that they had food, a roof over their heads and happy families. A proud people which disguised much suffering yet a tremendous sense of humour prevailed. Ian recalled one 'tiny sparrow' of a lady who lived opposite his home and came to church occasionally. One day the curtains in her house remained closed all day. Ian knocked the door and the funeral came and went. Her husband had collapsed and died suddenly. She told Ian "still 'e were born catholic, lived catholic so I sent 'im back where 'e cum from, catholic". Ian then moved to his second chaplaincy. The first Sunday morning service a chap came into the church and sat down in the pew, left his hat on, made a prayer and opened a newspaper to read the racing pages throughout the service. Another family at the back of church had restless children. Father came up from communion and separately the rest of the family came up for blessings. On the way back Ian noticed a rustling noise as the family passed by the man with the paper. He had given them a Mars Bar each! Ian was asked to stop him doing this and he refused. The chap seemed to live entirely off tobacco, cigarette papers, stout and Mars Bars.
Finally Ian mentioned two siblings in his parish who had lived together for 70 years. He died and it turned out she had hated him. She had a house over-filled with houseplants and offered some to Ian, which she delivered with written notes on how to look after them. Only one eventually survived which had pretty flowers. Ian sent some of these seeds to his father who was a keen plantsman. Shortly afterwards Ian visited his father and was shown the coldframe which was full of chickweed. "I have spent 30 years trying to get rid of the chickweed from my garden and now look what you have landed me with" !
Michael Judge led a round of thanks to both Brian and Ian for their excellent entertaining tales delivered at extremely short notice.
____________________________________________________________________________
December 1st Meeting 2016
The speaker for the meeting on 1st December had to be changed at the last minute; hopefully the talk on the Life & Works of L S Lowry can be rescheduled for another date. But a huge thanks must go to Gillian Hales & her husband Peter from the Chelmarsh Owl Sanctuary for standing in such short notice.
Gillian keeps rescued Owls, both native and non-native birds, she brought 10 Owls of various types with her. Gillian was keen to share her extensive knowledge of Owls, and she kept the audience enthralled with her extensive knowledge and obvious love for the birds. Gillian said her love for Owls goes back to her childhood, as a child she had Polio and her mother used to put her in the garden where she sat for many hours, and watch the wild life in the garden including Owls, and she now rehomes badly treated and unwanted Owls of all ages from chicks to mature birds. After taking numerous questions from members she invited us to come and touch the different types of Owls.
The Probus President Ian Hutchings thank Gillian and her husband for bringing the Owls all the way from Bridgnorth, and letting us get close to them.
______________________________________________________________________
November 17th Meeting 2016
The speaker for the November meeting was Wing Commander Kim Leach, speaking about the history of Shawbury and the Flying School. Kim started by giving a brief history of Shawbury as an airfield she said that the station at Shawbury was first used for military flying training in 1917 by the Royal Flying Corps No 29 (training Wing was formed in September 1917. Several different types of aircraft were operated which caused difficulties with training and maintenance Training continued on a more organised basis until the end of the war. The airfield closed in 1920 the hangers and other buildings were demolished and the land returned to agriculture.
In February 1938 it was reactivated as a training establishment firstly and an Aircraft Storage Unit. It primarily prepared pilots for operational squadrons; In 1944 it became the home of the Central Navigation School, primarily concerned with improving the standard of air navigation in bombers. Kim went on to say that in 1950 the School of Air Traffic Control also moved to Shawbury, combining to form the Central Navigation and Control School. No 27 RAF Maintenance Unit continued its aircraft storage and scrapping work at Shawbury until disbandment in July 1972.
In 1976 Shawbury became an airfield for basic and advanced helicopter training, on the Gazelle and Wessex respectively, with No. 2 Flying Training School RAF. In the 1980s Shawbury provided 'pre-employment training' courses for R.A.F. groundcrew being posted from fixed-wing to rotary-wing squadrons. Then in April 1997 the station started providing training for helicopter pilots for all three of the UK's armed services, being home to the Defense Helicopter Flying School. Currently the Squirrel and the Griffin are used for the training. who also provide 40% of the flying instructors. It is also home to the Air Traffic Control School and the RAF Storage Flight. Kim said that over the next few years the school will be getting new Helicopters and Simulators which will keep the base operational for many years to come. There were many questions for Kim from the floor, after which the president thanked Kim for a very interesting talk.
____________________________________________
November 3rd AGM Meeting 2016
The AGM was held with a good turnout of members, unfortunately John Shone who was President in waiting has had to step back as his son is seriously ill in Hospital and John does not think he can give it his full attention with travelling to visit his son Andrew. Ian Hutchings agreed to bring his tenure forward a year and stand as president, he was duly elected as President for 2016/17, his vice President at this time is unknown, he will be chosen at the next committee meeting in January. Other changes on the committee, Brian Griffiths has now stood down as Treasurer and handed back over to Michael Judge, and Brian has continued in his role of Social Secretary. Frank Bailey was elected as Programme Secretary with Jeremy Stretton as his able assistant, and Alan Barker has joined as Asst Social Secretary helping out Brian Griffiths. Robert Box, Brian Udal, and Fred Williams were re-elected. Paul Goulbourne was re-elected as Hon Secretary & Web manager, he has also taken on the role of Publicity.
_________________________________________________________
October 6th Meeting 2016
The speaker for the October meeting was Carol James, her talk was titled 'The temperance Movement'. Carol told us that she had researched the Temperance movement in Oswestry, but the Temperance movement in the UK originated as a mass movement in the 19th century, and in Oswestry it officially started at the Wynnstay Hotel on December 30th 1834, the meeting had 60 people present and was chaired by Rev. A. Lloyd, many men swore to give up Alcohol by signing what was called the Pledge . Before this, though there were diatribes published against drunkenness and excess, total abstinence from alcohol was very rarely advocated or practiced. Because there was a lack of clean drinking water, and people lived in abject poverty the first stop on the way to and from work was the Pub, many of these Pubs were owned by the employers, which gave them a further grip on their workforce.
Carol told us many stories of the Temperance movement in Oswestry, which grew very quickly due mainly to the amount of drunkenness in the town and surrounding villages, and the rapid expansion of the town because of the arrival of the Railways, which allowed Beer and Spirits to be transported rapidly around the country. The Temperance movement was a very social club for all the family and organised outings and picnics for them. In Oswestry the Temperance movement formed a company called "Oswestry Public House Company" they bought up many Pubs and made them into Temperance Hotels and Cocoa/Coffee shops, which Oswestry had a large number.
Of course the movement is not completely dead. There are still local people in the town who took the Pledge at chapel in their early years and have stuck to being a tee-totaller ever since.
There were many questions for Carol from the floor. The president thanked Carol for a very interesting talk, which had instigated a lively discussion.
___________________________________________________________
September 1st Meeting 2016
The speaker for the September meeting was Mark Hignett talking about how he set up the Oswestry museum. Mark gave a very enlightening and humorous talk. Mark explained how he and a team of 4 volunteers had set up the Museum in 2012 in less than a year.( But with Mark's enthusiasm it is not surprising.)
Mark said that he decided at the start to set up the Museum differently to other Museums. The 'Time Line' is not based on 4 or 5 moments in history such as wars piece time etc, but on any tenuous link he can find. One example he gave is that Whittington Castle claims that Dick Whittington the first Lord Mayor of London came from there. But Mark found out that Boris Johnston, who was Mayor of London until 2016 married Allegra Mostyn-Owen, his first wife near Oswestry. Nor is the 'Time Line' painted on the wall, but stuck on so parts can be removed or added to as required.
Mark said that the exciting part about being involved with the Museum is the amount of unknown history of Oswestry that has been learnt from the most innocuous items. Mark said he has a great team of volunteers who carry out research for the Museum. He also said that without the help and support of Oswestry Town Council the Museum would have been very difficult to set up and continue to run.
___________________________________________________
August 3rd meeting 2016
The speaker for the August meeting was Tony Severs talking about his job as an Air Accident Investigator. This was our third attempt at getting Tony, because he is on call he can be directed anywhere in the world at a few hours notice. The room was packed with over 50 members and guests. Tony explained how he got into the Air Accident Investigation business, he said he started flying in the RAF fixed wing and Helicopters, he served on Air sea rescue, when he left the RAF he flew passenger aircraft for an airline, he then decided to get into accident investigation. Tony said that the AAIB was established in 1912 and investigates air accidents anywhere in the world. There are three categories of inspector: Operations Inspector, a pilot with command experience, which is Tony; Engineering inspector, with expertise in aircraft control systems; Flight Recorder Inspector, with experience in avionics. The AAIB is a branch of the Department of Transport and totally separate from CAA, they are based in the grounds of Farnborourgh Airport. Tony went through a number of air accidents and explained the reason and how the AAIB came to their conclusions, most of the accident/incidents were caused by simple mistakes misunderstandings and small changes to equipment or parts. One such manufacturers modification caused a North Sea oil rig ferry helicopter to crash, through gearbox failure. As the gearbox wears small bits of metal fall into the oil sump, in the sump is a magnet sensor, which attracts the metal bits, and subsequently send an alarm to the cockpit. However when investigating the crash the team could not understand why no alarm had been triggered, on further investigation it was discovered that the manufacturer had fitted extra magnets in the gearbox to collect any metal so as a result the never got to the alarm sensor. Tony told us of many such incidents. Tony is still a licensed pilot and flies commercial aircraft at least 4 days a year, this helps to remind him and understand the daily pressures that pilots are under.
_______________________________
July 7th meeting 2016
The speaker for the July meeting was Penelope Coles whose talk was titled 'Real Ale and I'. Penelope told us about her love for real ale, she said she was brought up in a family that loved naturally brewed beer, her father and grandfather introduced her to beer as a teenager, but it wasn't until the sixties when she went to collage to study home economics that she really got a taste for real ale, not as a boozer she hastened to add, but as a home economics student she was intrigued at how the flavours of the different beers was achieved. Penelope said she use to take the ingredients of different beers, dissect them and make her own recipes. To prove these she started to brew at home, so she became a Brewster, which is a female Brewer; at the time there weren't many Brewster's in the country. As she developed different recipes people who tried them suggested that she open a shop to sell them. Penelope needed more room to test her beers so she started what is now termed as a microbrewery. She started in a shop in Wrexham and named the business the "Jolly Brewer". Penelope said she ran the business for many years becoming a member of CAMRA, then serving for many years on their committee, and traveling the UK with her differently flavoured beers.
She was involved with Llangollen Railway in starting the real ale trains, of which there are 4 a year. Penelope said that in the early years she named new beers after members of her family, however one of her daughters Abigail refused to have a beer named after her, as local organisations, including the football club found out about Penelope naming beers for special occasions many wanted a beer brewed and named after to mark an milestone.
Penelope said she has now retired from brewing but still helps on the Llangollen beer trains.​
___________________________________________
June 16th Annual Outing 2016
June the 16th was the Probus annual outing, this year to the Manchester science museum. This is a large museum devoted to the development of science, technology and industry with emphasis on the city of Manchester's achievements in these fields.
The museum exhibits a large collection of stationary steam engines, hot air engines, diesel engines, hydraulic pumps, large electric generators and other similar machines. Most of these machines are operational and occasionally can be seen running. This exhibit includes the last stationary steam engine newly build to power a mill.
There is also the exhibit of spinning and weaving machines that cover all steps from wool to textile. These machines are also functional and run for a few minutes at scheduled times. As you can image from the above it was a very packed day, however one or two did manage to sneak away to watch the start of the England v Wales match.
______________________________________________________________________________

May 05 Meeting 2016
The meeting on 5th May saw Paul Russell with a talk titled 'The story of Ellesmere College'. Paul said he felt at a slight disadvantage, as he was giving this talk to a number of ex pupils and teachers from the college who he recognized. He said he is an ex pupil of the college, (or an 'Old Ellesmereian') he was a pupil in the 1980s, and is now one of their archivist. Paul said that he usually does this talk while taking visitors round the college building, so he does not have a power point presentation. Paul took us through the history of the college with some amusing stories, which he had gleaned from archived letters etc. The founder of the Woodward Foundation Schools was Canon Nathaniel Woodard who began a chain of Woodard schools beginning with Lancing College in Sussex. The land which the College is built was provided by Lord Brownlow, the foundation stone of the college formerly known as St. Oswald's School, was laid on St. Oswald's Day, August 5th, 1879, and the school was opened on the same date in 1884. In 1966 a disastrous fire destroyed entirely the newly completed Chapel, and Dining Hall in; both being reopened in 1969. In 1978 the College became the location for the filming of Absolution starring Richard Burton, though it is notable as being the first film role for Billy Connolly.Paul said that as he and other archivists trawl through the archived college registers going back to the opening of the college, they have identified more ex pupils who had been killed in WW 1 & 2 and even some from the Bore War, their names have now been added to the college memorial stone.
_________________________________________________
April 21 Meeting 2016
The meeting on 21st April saw Geoff Evans with a talk titled 'The Story in the Stones'. With the help of a very professional looking digital presentation, Geoff told the story of the Geological history of the British Isles, narrowed down to Shropshire. He traced the journey of the landmass of what is now the British Isles for the past billions of years. From the South Pole, Northward to it's present position on the earth. And we are still moving northward at the speed of 1 inch per year. Geoff told how parts of Shropshire were at one time underwater, then a desert of sand, and latterly covered in Ice, which in turn helped to form the Meres at Ellesmere.
Geoff had the knack of turning what could be a crusty subject, to a very interesting and entertaining talk, which most of the audience could understand.
______________________________________________________________________________________________
April 07 Meeting 2016
The meeting on 7th April saw one of our members Mike Hennessey standing in at the last moment, his talk was called 'Restorative' Justice. Mike started his talk by showing a series of photographs of Shrewsbury Prison, The Prison was built in the 19th Century and this helped set the scene, and showed the primitive conditions some of the prisoners lived in. Mike said that before he retired he had volunteered at Shrewsbury Prison in the Chaplin service, visiting prisoners; one initiative he was involved with was called S.O.R.I. Supporting Offenders through Restoration Inside, which was a restorative Justice programme. Mike gave a very interesting talk about the various programmes that are run in prisons, these are to make prisoners more aware of the impact of their crimes on the victims. Mike said these programmes were entirely voluntary, and involved role play which can be very stressful for the prisoners; some have to give up because of the stress involved. The prisoners did not get any reduction in their sentence for attending these programmes. As part of the programme some prisoners are also encouraged to write to their victims.
Mike said that Shrewsbury prison was closed very quickly, from the announcement it was only a matter of a few months and it had closed. However the prison had become the centre for most of the sex offenders in the country, and as many of these prisoners were old and infirmed, stair lifts had to be installed in the prison to get the prisoners up to the third floor.
Thanks for stepping in at the last minute Mike.
______________________________________________
March 17th Meeting 2016
The meeting on 17th March saw George Jones giving a talk about the restoration of Llangollen railway station, and the line to Corwen. George explained that after the Beeching Axe the Flint And Deeside Raiway Preservation Society negotiated with Llangollen Town Council to get the station transferred to them, to start a heritage railway, after a lot of negotiation the local council granted a lease of the Llangollen railway station building and 3 miles of track to the society, with the hope that the railway would improve the local economy and bring more tourists to Llangollen. The station reopened on 13 September 1975, with just 60 feet of track. Early progress was slow due to a lack of funding, though in 1977 Shell Oil donated a mile of unused track. Volunteers started laying the track with the aim of reaching Pentrefelin, 3⁄4 mile (1.2 km) from Llangollen. Work finished in July 1981 with the remaining quarter mile of track used to lay sidings at the old Llangollen Goods Junction to house the railway's growing fleet of rolling stock. The working railway attracted the interest of many private companies, as well as the local council who renewed the lease of the land to the railway for a further 21 years. The Llangollen Railway Trust was gifted significant amounts of track, allowing the next extension of the line to Berwyn. This involved a refurbishment by the local council of the Dee Bridge, which had fallen into disrepair since the commercial closure of the line. The first trains operated over the newly extended 1.75 mile (line to Berwyn in March 1986. As rebuilding work progressed train services were later extended (via the 689 yard long Berwyn Tunnel) to Deeside Halt (in 1990), Glyndyfrdwy (in 1993) and finally into Carrog on 2 May 1996.
Work had been in the later stages of being carried out on 2 1⁄2 miles (4.0 km) of extension from Carrog to a new station (and western terminus) on the outskirts of Coren which has now brought the railway's total operating length to 10 miles.
_________________________________________
March 3rd Meeting 2016
The meeting on 3rd March saw one of our members Melvin Checketts entertain us with a talk titled 'Jaguars in France'. With the help of slides Melvin told us the story of Jaguars, and about the annual Jaguar enthusiasts get together in France, which he has been taking part in for many years. Melvin owns an E-Type, and he told us that Jaguar was originally called the 'Sallow Sidecar Company' when it was founded by two motorcycle enthusiasts, William Lyons and William Walmsley who fitted Sidecars to motorbikes.
In the 1930s it reformed as the S.S Car company first making 2.5-litre saloon, sports models of which were the SS 90 and SS 100. In 1945 the S. S. Cars changed the company's name to Jaguar Cars Limited.
He said when he and Sue first went on these Jaguar rallies there were over 200 Jaguar cars of all types and ages, and each town they arrived at had arranged reserved parking for the cars with security guards employed to watch over them night an day. With 200 cars there were around 400 extra people in each town, the towns made them very welcome and the towns folk were always keen to inspect the vintage cars. Melvin showed slides at some of the beautiful Chateaus they were invited to.
Melvin told us the history of each type of car that Jaguar made from the 1930s through to the E-Type in the 70s. The writer won't attempt to do the same, if you want to know more look out for Melvin's next talk on Jaguars in France.
_________________________________________________________________________
February 4th 2016
The meeting on 4th February saw John Butterworth with a talk titled 'Hotel with famous guest list'. John has 40 years of journalism experience including 25 as an editor. Before taking over at Shrewsbury Chronicle, he had edited the Bromsgrove Advertiser and the Leek Post and Times. He is the new editor of the Black Country Bugle.
John said there are records of the Lion Hotel dating back to 1618 although its history stretches back further than that. John said that what made the Hotel famous, and Shrewsbury a wealthy town, was that Shrewsbury was chosen over Chester as one of the stops for the Stage Coach service on the London to Dublin route.
John told us about some of the famous gusts of the Lion Hotel Shrewsbury, one in particular was Local landowner and one time MP for Shrewsbury Mad Jack Mytton, he told how Mad Jack gave everyone he met £10 to vote for him, he was elected but it cost him £10k. However he got bored with being an MP and soon gave it up. Local tale abound about Mad Jacks escapades around the countryside, needless to say he fled abroad to avoid his creditors, and on his return he was put in the debtors prison where he died at the age of 32 years. Also before he became Prime Minister, Benjamin Disraeli was the town's M.P. from 1841 to 1843. The hotel's popularity continued throughout the 19th century with great artists and personalities as Paganini the violinist, Jenny Lind the Swedish Nightingale and Charles Dickens the novelist all-playing to a huge audience. Dickens who also stayed in the hotel wrote that he was lodged in "the strangest little rooms, the ceilings of which I can touch with my hand"
One of the great spectacles of the town in the 1820s was the return of the Wonder Coach, driven by Samuel Haywood that travelled from London to Shrewsbury in sixteen hours. Haywood was never more than fifteen minutes late and crowds would gather at the top of the Cop, which was much narrower in those days to watch him gallop at full speed up the hill. As he reached the summit and without slacking speed he would do a sharp left hand turn into the Lion yard. The entrance gave him about six inches of clearance on either side with very little head room, but he accomplished this for over fifteen years without the slightest accident. And to this day the Lion is very popular Hotel especially with members of the Dickens society who want to stay in the same room that he did.
_______________________________________________________________________________________
January 21st 2016
The meeting on 21st January saw Philip Harrison with a talk titled 'the Building of Paddy's Wigwam' (Liverpool's RC Cathedral). Philip explained that following the purchase of the present 9-acre site at Brownlow Hill in 1930, Sir Edwin Lutyens was commissioned to provide a design which would be an appropriate response Anglican cathedral then being built further along Hope Street, Lutyens' design was intended to create a massive structure that would have become the second-largest church in the world. It would have had the world's largest dome. Building work based on Lutyens' design began in June 1933. However when War broke out in 1939 work on the cathedral basically stopped, this was because most of the men had been called up to fight. When the war ended, it was realised that to continue to build the Lutyen designed cathedral would cost at least 24 million Pounds. After a few years it was decided to carry on with the build, and to hold a competition to design the new Cathedral.
The competition to design the Cathedral was held in 1959, Sir Frederick Gibberd won this, and construction began in October 1962.
Philip said that around this time he was studying Architecture at Leeds University, and for an Architect to be finally qualified they had to work for an Architect on projects and so work experience, after which they can sit their final exams. Philip said at that time most of the large construction was being done in London so he applied for a few jobs in London. He was called for an interview with one company and after arriving in the city he had a couple of hours to kill before the interview. As he was walking through the Soho area he noticed an attractive building, he walked over to it to see who's it was and on the brass plaque was the name Sir Frederick Gibberd the Architect, having time to spare he entered and enquired if they had any vacancies, in fact they did and he was sent to introduce himself, Philip said as he was showing his portfolio, a scruffy looking man came in who he assumed was a cleaner, after a few minutes the cleaner lit up a large cigar and went out of the room, Philip asked who was the cleaner, only to be told it was Sir Frederick Gibberd. The outcome was he was offered a job as Sir Frederick Gibberd's PA. This turned out really to be his dogs body, interpreting Frederick Gibberd's rough sketches, and turning them into workable drawings. After a while Philip asked if he could get some on site experience so he could finish his exams. Frederick Gibberd told him to go to the new Liverpool cathedral. The Cathderal was completed in May 1967 with a celebratery Mass for all local dignitaties plus Philip. the Architec and reps from the constrution company.So that is how Philip Harrison came to be the Architect for Paddy's Wigwam, as it came to be known. Philip told us many amusing stories of his time working there in the days before health and safety was enforced as it is today.
__________________________________________
January 07th 2016
The first meeting of 2016 saw new members presenting a brief résumé of their careers to the group.
The first to speak was Bryn, he told us that his working life started with an apprenticeship as an electrical Engineer at a Steel works in South Wales. When plant this closed in the late 70s Bryn got a job in Papua new guinea, moving there with a young family in the 80s, the job was as an Engineer responsible for all Generator sets, static engines, and building infrastructure etc throughout the country,. The only means of transport around this primitive country was light aircraft, which meant being away for a few days at a time. As security worse for the expats, Aater a few years from there it was on to Australia, where he toured the country in a camper van. It was then on to Saudi Arabia to work on Airport redevelopment. Over the next ten years or so Bryn and family moved from Saudi Arabia, to Bahrain then Qatar. Finally having had enough of travelling he settled down in Lynmouth as the owner of a BB. Bryn has recently moved to Ellesmere, having visited here many times to visit friends over the years, and last year he decided to settle in Ellesmere.
The next new member to speak was Jeremy, Jeremy told us that he was raised in Ironbridge and competed his education at Harper Adams Agricultural College, after graduating he joined Staffordshire farmers, first as a potato trader then a Grain manager moving on to become Regional General manager based in Mkt Drayton, Jeremy explained that grain was used as a currency world wide, so buying and selling grain was almost like dealing in stock and shares. In the early 1990s the bottom dropped out of the grain trade resulting in redundancies. Jeremy said after being made redundant from Staffordshire farmers his next career move was to join Inland Revenue (now HMRC). After training in Wrexham, he was selected for Inspector training, and transferred to Bangor and Porthmadog offices. Jeremy said he was eventually promoted to Compliance Manager of a team identifying tax evasion and recovering large amounts of monies to the Treasury. And before he retired he had travelled regularly to Brussels and other EU countries to attend conferences on Tax evasion representing HMRC. Jeremy invited the audience to use the website 'HMRC Connect' to help understand how much work was going on centrally to tackle tax evasion. Jeremy told a few amusing tales about his time as investigator, and some of the dangerous situations he found himself in, such as persuaded to leave premises with the help of a shotgun, but couldn't go into any great depth as he was still was subject to Official Secrets Act.
The next speaker was a long standing member Tim Potter who with the help of slides told us of his time as a Police inspector in what was then Rhodesia but is now Zimbabwe. Tim told us tales of the many criminals and murders he had apprehended during his time there. Tim said he spent many years there including Ian Smith's time as leader when he declared UDI. But Tim had to leave when Mr Mugabe took over after independence.
So you can see what a diverse range of careers members of Probus have had.
_________________________________________
December 3rd 2015
The speaker was Darren Priday manager of the Conservation Centre RAF museum Cosford to talk about the recovery of a rare German wartime bomber that had been discovered on the Goodwin Sands, seventy years after it was shot down during the height of the Battle of Britain. Darren said it was shot down on 26th August 1940, the Dornier's historical importance is immense: this is the world's only surviving Do-17, a German aircraft type that played a crucial role in the Battle. Darren said that research showed that the Dornier 17 was part of a large enemy formation intercepted by RAF fighter aircraft at midday on 26 August 1940 as they attempted to attack airfields in Essex. This particular aircraft was forced to make an emergency landing on the Goodwin Sands at low tide after an attack by Defiant fighters of No 264 Sqn that left both engines stopped and the crew wounded.
The Dornier, had been flown by Feldwebel (Flt Sgt) Willi Effmert attempted a wheels-up landing on the Goodwin Sands. He touched down safely and the aircraft sank inverted. Effmert and his observer were captured but the other crewmen died and their bodies were washed ashore later.
Darren said that in preparation to the rising of the aircraft a metal cage had to be manufactured and subsequently reassembled underwater. The actual raising of the Dornier was a frustrating operation, with the weather seeming to be against them, but eventually it was lifted out of the water and onto a dumb barge.
The aircraft is in remarkable condition - considering the events surrounding its loss plus the effects of spending so many years under water. Other than marine concretion it is largely intact, the main undercarriage tyres remain inflated and the propellers clearly show the damage inflicted during their final landing.
Work to conserve and prepare the Dornier for display is being undertaken at the RAF Museum's award-winning conservation centre at Cosford. Here the Dornier will be placed alongside the Museum's Vickers Wellington which is currently undergoing long term restoration. Darren said that the original idea to submerge the aircraft in a large tank of water to preserve it was considered impractical, so instead it was covered with a Poly Tunnel and sprayed with water mixed with lemon juice to neutralise effects of the seawater.
__________________________________________
November 19th 2015
The Probus club's speaker for 19 November was Martin Wood (Shrewsbury's Town Crier) with a talk titled 'Have Bell, Will Yell'
Martin (who is a very imposing figure at over 7 Foot tall) started off by telling us that Town Criers have been going since biblical times, and in their early days the job was quite a dangerous occupation, because if the Crier gave bad news by telling the populace that the King had lost the battle it was likely that the Crier would be killed. Thankfully today they don't kill the messenger. Martin said he has been Shrewsbury's Town Crier for over 30 years, and in that time he had traveled the world, with Town Crier competitions, and once even being flown out to America just to open a shop. Martin then put on his Town Crier uniform which consisted of a Lace neck bib, a Red and Gold Waistcoat, a Red and Blue Greatcoat, all topped off with a Tricorn hat decorated with a feather. Martin then brought out a large hand Bell.
Martin told us how he got his large hand Bell, this was as the result of a Town Crier job he carried out at a Pub for a brewery, when he put his invoice in they said that they would not pay it, but they were so impressed with him they offered to buy him a hand Bell and asked if he would work for them.Martin then told us many very amusing stories of his thirty years as a Town Crier. Thank you Martin a very entertaining talk.
__________________________________________________________________________
5 November - A.G.M. 2015
The AGM was held on 5th November there was a good turnout of members. Michael Judge was elected as President for 2015/16, his vice President is John Shone. Other changes on the committee is Brian Griffiths has stood in as Treasurer while Michael Judge is President, Brian Udal was elected as Programme Secretary with Frank Bailey as his able assistant. We welcome Fred Williams onto the committee, Ian Hutchins and Robert Box were re-elected. Paul Goulbourne was re-elected as Hon Secretary & Web manager, he has also taken on the role of Publicity with our new Vice President John Shone as backup.
________________________________________________
5 October - Members Annual Lunch 2015
The members lunch was held at the Bryn Howell Hotel Llangollen.
Fifty Seven members and partners and guests attended this splendid three course lunch. I was held in the large dinning room looking out along the valley towards Castell Dinas Brân at Llangollen. All the members I spoke to said how much they enjoyed the meal and venue. We look forward to next year.
______________________________________
October 1st Meeting 2015
One of our members Peter Bayliss gave us a talk tilted 'Working for a Japanese company'. Peter said started working for Toshiba in the 70s when the British TV manufacturer Rank Bush Murphy Ltd formed an alliance with the Japanese's company Toshiba. Peter said that the work culture the Japanese brought to the UK workplace was revolutionary, they used a flat management system where the workforce were equal, all the staff from the managing Director downwards wore the same uniform and used the same dinning room, which was a nicely decorated and carpeted room. The company formed a committee made up of managers, reps from the shop floor & Union reps to discuss and negotiate working conditions etc, this group sat at a large round table, so once again the emphasis was on equality. Peter said that Toshiba like most Japanese companies used the 'just in time' system of parts supply to the factory, so they didn't need warehouses full of manufacturing parts. There was no production line inspection, everyone was responsible for the quality of their work, the inspection to ensure the TV worked took place before the TV was boxed up for dispatch.
When Peter was promoted to a Manager he was then required to travel 2 or 3 times a year to Toshiba's parent company in Japan. Peter said this was another culture shock. After work the Japanese managers usually went to a Karaoke Bar. Peter told us a few amusing stories about his visits to Japan. He said the first time he went he was plied with Whisky and didn't really pace himself, but he learnt for his next visit, he became an accomplished Karaoke singer but only in Japan, it a case of, what 'happened in Japan stays in Japan'.
Peter said he worked for Toshiba until he retired, and he enjoyed working for a Japanese company he admired their work ethic, which has now filtered throughout the UK.
Thank you for a very interesting talk Peter, from which we learnt something about the Japanese work culture.
________________________________________________________________
August 6th Meeting 2015
At the meeting on 6th August the speaker was one of our members Edward Pugh his subject was "Snipers".
Edward turned up with a couple of Rifles and some other exhibits He gave the members a well researched talk backed up with slides and statistics. Edward explained that extreme marksmanship has been a part of war ever since firearms became the tools of choice. There are just some people who can do things with a rifle that others cannot. And before the development of rifling, firearms were smoothbore and inaccurate over long distance. Barrel rifling was invented at the end of the fifteenth century
Early forms of sniping, or marksmanship were used during the American Revolutionary War, and he gave us some examples of the top snipers of the time. During World War I, snipers appeared as deadly sharpshooters in the trenches. At the start of the war, only Imperial Germany had troops that were issued scoped sniper rifles, Edward said this was because most men in Germany at that time shot regularly for Game to feed their families and guns were commonplace whereas in England the only people who could afford Rifles were the landed Gentry.
Snipers reappeared in World War II as important factors on the battlefield from the first campaign of World War II. During Germany's 1940 campaigns, it appeared that lone, well-hidden French and British snipers could halt the German advance for a significant amount of time. For example, during the pursuit to Dunkirk, British snipers were able to significantly delay the German infantry's advance. During the Winter War, Finnish snipers took a heavy toll of the invading Soviet army. Simo Häyhä is credited with 505 confirmed kills.
The Soviet Union had over 2,000 female snipers. Edward explain that technology had improved the skill of snipers with modern Rifles and scopes, which had been used to great effect by the NATO troops in Afghanistan.
Thanks Edward for a very entertaining and informative talk.
____________________________________________________
July 2nd Meeting 2015
Ellesmere Probus Club met on the 2nd of July to hear Tom Jones from 'Chester Guided Tours' telling the story of Chester Zoo. In 1902 George Mottershead visited a zoo and was so disturbed by what he saw of animals in small spaces, behind stout bars, that he decided to set up a zoo without bars.
This is what he did in Chester; the animals are confined behind natural or at least invisible barriers - chimpanzees on islands, other animals behind high glass or netting walls with visitors viewing from a small distance so that the walls are no obstacle to vision. Tom's talk was peppered with odd facts - a giraffe's tongue is a foot long, an elephant's trunk has 100,000 muscles whereas the human body has 630!
The zoo pioneered the science of endocrinology as applied to animals, it is now possible to forecast exactly when males and females should come together and this assists the worldwide programme of breeding, moving animals around to help maintain endangered breeds and a large gene pool.
_____________________________________________________
​