Probus Club News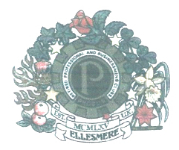 Probus Club Ellesmere News
At our next Probus meeting will be Face to Face at the Comrades Club & via Zoom on Thursday 07th Oct at 10.30am the speaker will Howard Nichols telling us about 'The mysterious life of Walter Henry'
If you have not yet been able to join us at a Zoom meeting (a relatively simple type of on-line video conferencing) and need any help or advice do let me know and I will talk you through the process.
Please do let us know and we will talk you through the process.
_____________________
Ellesmere Probus Club, Zoom meeting 09 September 2021
The President welcomed our speaker Anita Edgar-Cole, the Founder of El Shaddai Charitable Trust.
Anita told us that she had spent ten years driving a lorry delivering humanitarian aid to Albanian and Romanian hospitals and children's homes which was exhausting. She travelled to Goa for a holiday with her daughter and saw seemingly-abandoned children living off rubbish tips and eating out of rubbish bins then begging on the streets. She felt that she needed to contribute help and, being a Christian, prayed, then was given a 'vision' to open homes for these children despite her having no local language and fair skin.
A local young man was reading a bible the same version as Anita's and he took her to his church. The Pastor took Anita to the slum area where people collect rubbish, take it to a 'recycling place' where children sort it and are given enough. Money to get a meal. They want to work to eat or will die.
Anita then arranged a 'slum school' which adults sneaked into behind the children. That developed into a day-centre to give learning, provide a meal and help with medical needs. The number of the Charity's house grew to include vocational studies for adults (cookery, needlework and nurse training for caring in the community) enabling women to go out to work.
A scheme to give some women sewing machines was introduced in which they would pay back the cost as they made sales from their work. Doctors and nurses visit the Charity's premises once a month to provide family planning advice, vaccinations and medicines. As things developed, more houses were acquired/donated, a mixture of boys, senior girls and tiny tots homes. Sport plays an important part in both boys and girls schools featuring football and cricket. At weekends the children spend time relaxing on the beach, the groups attracting interest from other locals. Volunteers come out from a mixture of overseas countries for a month at a time. It costs £1.00 per day to have a child in these homes and the Charity is heavily reliant on individual ponsorship, generally a minimum of £5.00 per month but rising to £30.00 per month or more. The schools celebrate a variety of holy celebrations including Diwali. Some serious medical conditions are treated by doctors giving their time and expertise free including to a girl with a cleft palate and another with throat cancer who were subsequently able to lead a normal life. Today migrant's children do all the jobs that the local Goans do not want to do, such as digging roads and cleaning hotels. The set up camps there with their children. During Covid-19 lockdown they were stranded, work dried up and they could earn no money. El Shaddai Charity currently feeds around 2,000 people per day from three central kitchens to help support them. Recent cyclone damage in the region where the Charity operates caused substantial damage to buildings followed by the monsoon season. Some members of staff astute on social media enabled the donation of considerable monies from the USA to help secure the damaged buildings.
There followed a number of interesting questions and observations from the Probus Club members and Anita was thanked formally for her fascinating insight into the operation of the Charity that she had co-founded.
Anita has produced a fascinating book on the story of the Charity called "Why me? Why now?" which is available from Amazon Alternatively a signed copy can be ordered from Anita for £12.50, cheque made payable to El Shaddai Charitable Trust Ltd which can be ordered from her at 3, Ashleigh Drive, Teignmouth, TQ14 8QX.