Home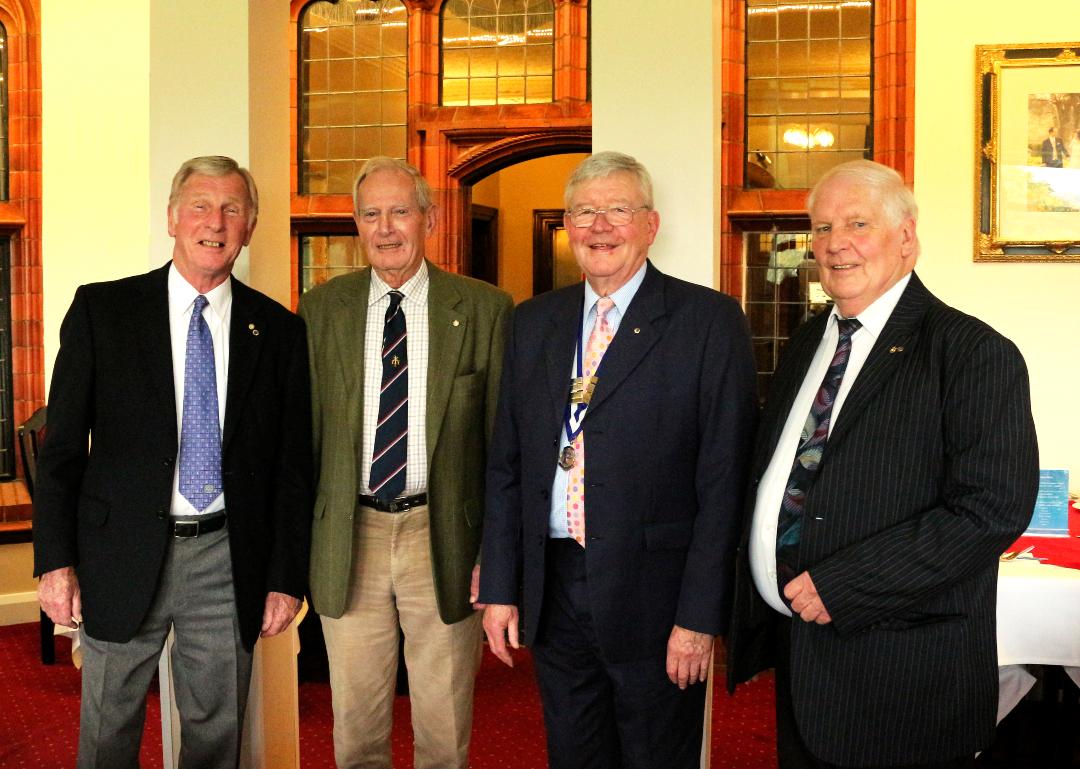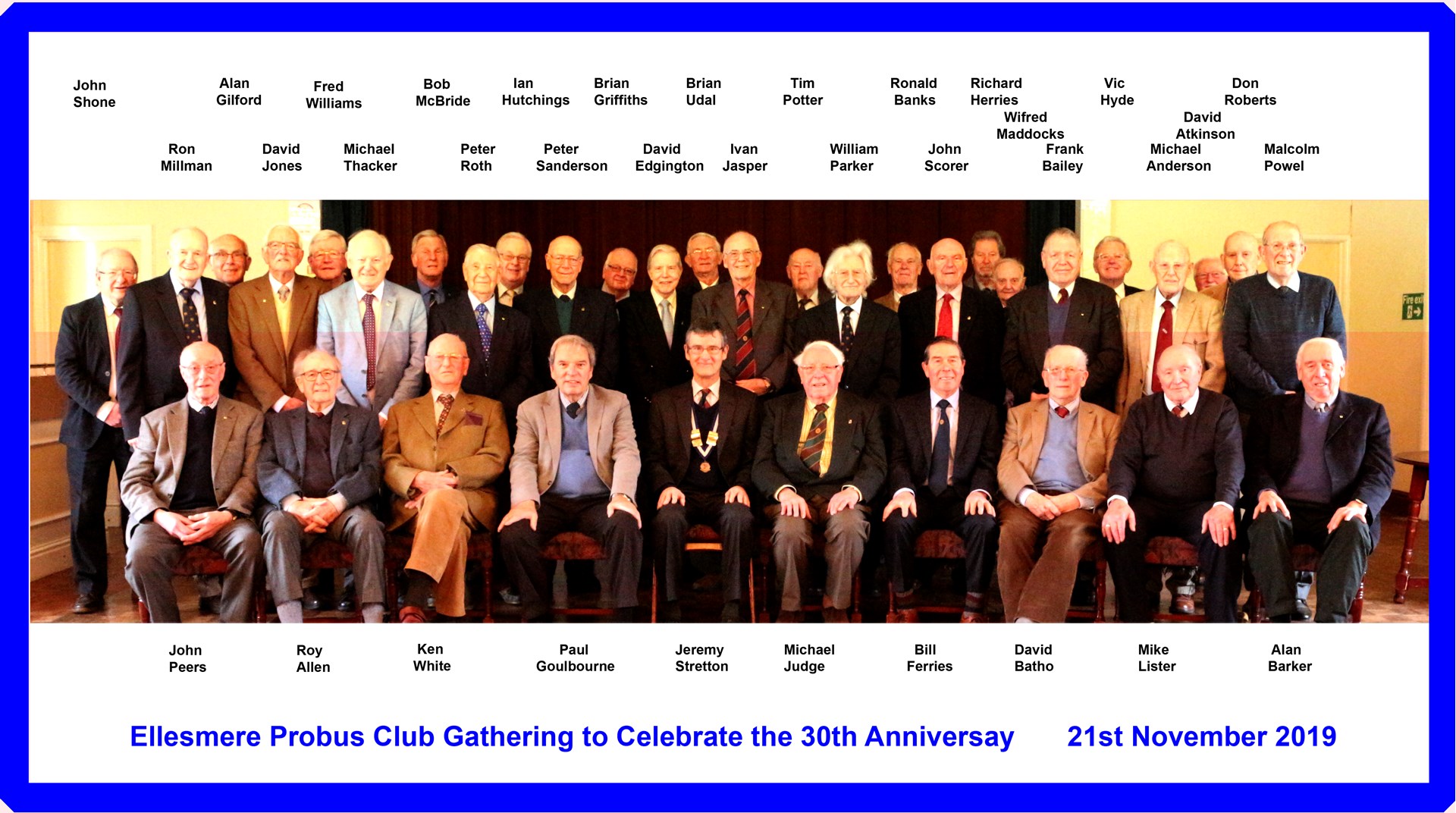 Probus Club of Ellesmere
Unfortunately due to the Covid 19 pandemic the Ellesmere Probus Club has not been able to meet face to face since March 2020. In October we started meeting virtually via Zoom.
These meeting have become very popular with over 25 members taking part at each meeting. We try to have a speaker at each meeting either a club member or a speaker from outside.
****************************************************
Ellesmere Probus Club celebrated its 30th anniversary at a celebratory lunch in October 2019.
It was in the autumn of 1989 that several members of the town's Rotary club decided to launch a local branch of Probus, an international organisation for retired and semi-retired business and professional people.
Founder member and long-serving Rotarian Trevor Humphries was encouraged to set up the Ellesmere group by his late father-in-law, Frank Lloyd, who had been a member of the Halesowen Probus club in the West Midlands before retiring to live in Ellesmere.
"There were 16 members at the inaugural meeting," he said. "Within a year there were 30 and I'm pleased and proud to see that the numbers have grown to nearer 50. Those of us who were involved from the start are really impressed at the way Probus has developed and we're delighted that it's gone from strength to strength to become a well-established part of the local community."
Mr Humphries was a guest of honour at the club's annual lunch, together with fellow-founders Peter Davies, Bob McBride and Heather Poll, whose husband Brian was also involved in the launch.
The Probus movement was founded in the Home Counties in the mid-1960s. It has now spread to many countries throughout the world, including Australia, New Zealand, the United States, Belgium, India, Portugal, Holland, Germany South Africa and several countries in Africa and Asia.
Each Probus club is autonomous. There is no central organisation and each club sets its own rules.
For more information visit the club's website:
_______________________________________________________________________________________________________
About the Probus Club of Ellesmere
The Probus Club Ellesmere has a very comprehensive programme of speakers throughout the year, plus various social events and outings.
Meetings are held on the first & third Thursday of the month in the winter months & on the first Thursday of the month in the summer months all meetings start at 1000am, business starts at 1030am. All meetings are held at the Ellesmere Comrades Club.
What is Probus?
The word Probus is an abbreviation of the words PROfessional and BUSiness.
Probus is an organisation for retired or semiretired people who enjoy the company of likeminded people, to be addressed by a speaker from the membership or elsewhere, and to help one another as friends.
Visitors & prospective new members are welcome.
To find out more about us & how to join please use the 'contact us' page on this website.
To find a Probus Club anywhere in the world please click on the Probus Global website link https://probusglobal.org/
Members Data
We at the ''Probus Club of Ellesmere take Data Protection very seriously. The Probus Club of Ellesmere will never give or sell your personal details to a third party. Any information you supply us with will stay with us.
The web host HugoFox has added a new privacy policy for all customers websites. This privacy policy can be viewed here. HugoFox has also recently updated their own terms of use and privacy policy, and have added an overview of GDPR here.